ASEAN  Nations has kicked off a summit in Singapore. Mike Pence meets Myanmar State Counsellor Aung San Suu Kyi on the sidelines of the ASEAN summit in Singapore. Suu Kyi's is in Singapore  after Amnesty stripped her of its top award over her "indifference" to the atrocities committed against the Rohingya.
Putin speaks at ASEAN summit in Singapore.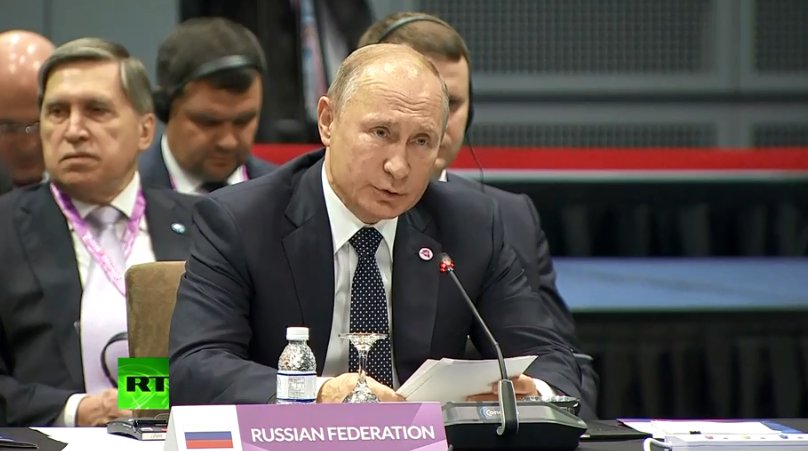 The main topic on the agenda is how to tackle China's growing military presence in the region.
Singapore Prime Minister Lee Hsien Loong said at the opening ceremony that the regional bloc and the multilateral system upon which it is based are under threat.
Chinese Premier Li Keqiang is in Singapore for a separate East Asian summit and to meet with ASEAN leaders. He said he has high hopes for a set of rules Beijing is negotiating with ASEAN to prevent disputes in the South China Sea.
He said the guidelines would help boost regional free trade.
The ASEAN summit is also expected to cover the growing debts to China member nations are racking up. Beijing has been increasing investment in the region as part of its Belt and Road initiative.
Association of Southeast Asian Nations have reportedly confirmed that the 10-nation bloc will take the lead in the region's development while seeking benefits from international initiatives.
The ASEAN leaders discussed a wide range of issues, including security and trade, during a working dinner and a conference on Tuesday.
PM @chedetofficial receives a courtesy call from International Monetary Fund (IMF) chief, Christine Lagarde on the sidelines of their respective meetings in conjunction with the 33rd ASEAN Summit in Singapore