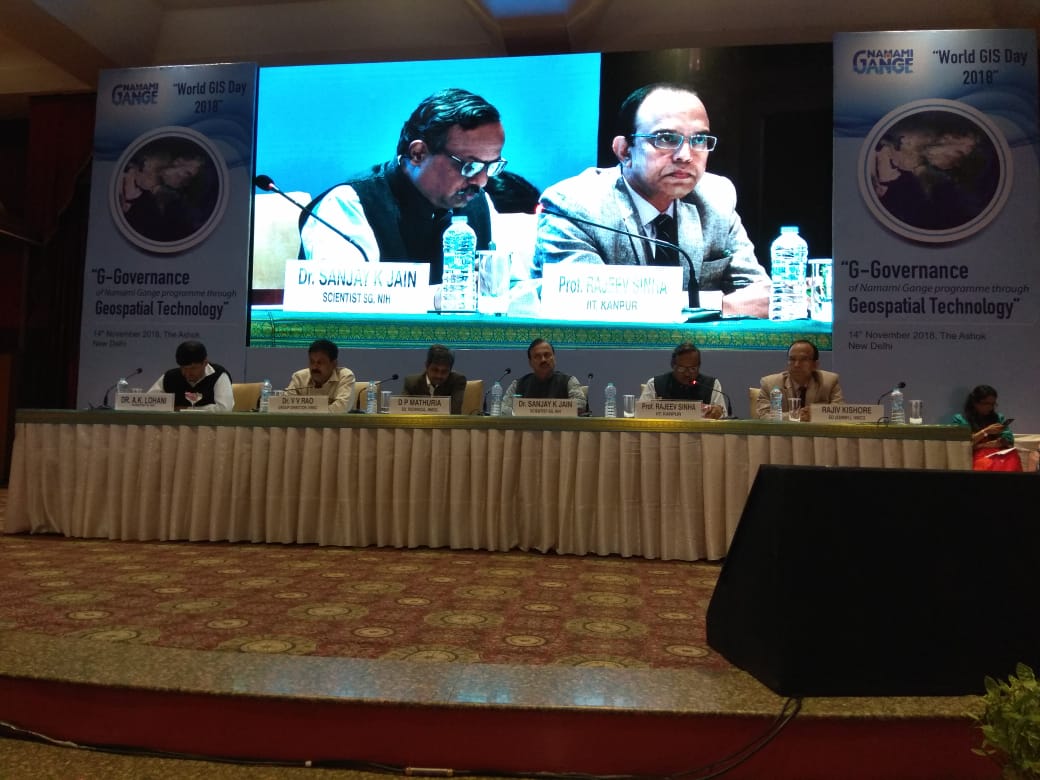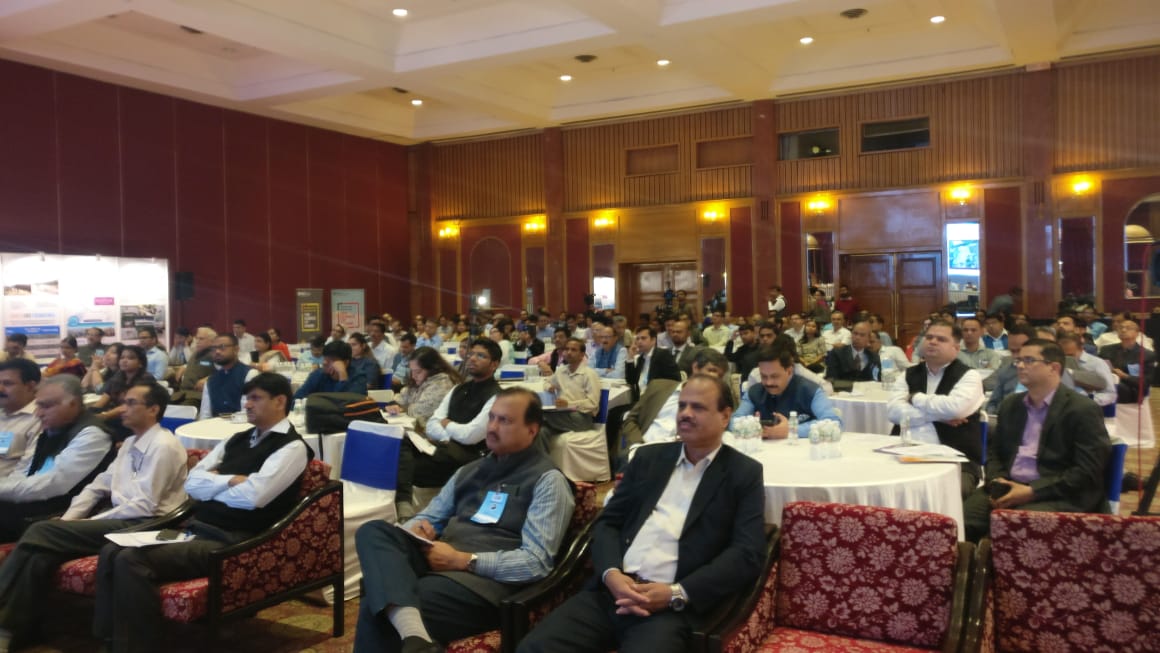 Workshop on G-Governance of Namami Gange Programme through Geospatial Technology on World GIS Day
Bhuvan Ganga geo portal and Bhuvan Ganga mobile app developed by NRSC, ISRO and NMCG
Project on 'Reconstructing the Ganga of the Past from Corona archival imagery' by IIT Kanpur
The National Mission for Clean Ganga (NMCG) organized a brainstorming session on World GIS Day 2018 with the theme "G-Governance of Namami Gange programme through Geospatial Technology" on 14th November 2018.
GIS Day provides an international forum for users of geographic information systems technology to demonstrate real-world applications that are making a difference in our society. The first formal GIS Day took place in 1999.
Geographical Information System (GIS) technology is widely used in river basin management. The brainstorming session was aimed at sensitizing participants regarding the current technology trends. The session endeavoured to bring together decision makers, technocrats and implementing agencies for a meaningful discussion on the Geospatial Technology in the Namami Gange Programme.
In his opening remarks, Mr. Rajiv Ranjan Mishra, DG, NMCG said, "The objective of this workshop is to disseminate the knowledge on use and application of geospatial technology towards monitoring and management of various activities being planned under the Namami Gange Programme by NMCG." He further said that, "The use of GIS technologies has improved our ground level understanding of the Ganga River Basin and we have been able to evolve evidence based policies and develop projects that are bringing about tremendous changes at the ground level. Further, the event will supplement as a feedback mechanism towards use of geospatial technology with reference to Ganga Basin."
Geographical spatial technology is widely used in river basin management to organise geographically referenced data about the river basin. It promotes transparency in decision making. GIS integrate and analyze data sets. This technology looks at different scenarios and shows what happens when parameters are changed. This technology helps to assist in investment planning, execution and monitoring, to provide a platform for central repository of spatial and non-spatial data.