Minister of Commerce and Industry Suresh Prabhu today said that the Centre has prepared a vision with the concrete plan to make India a 5 Trillion Dollar economy out of which 20 per cent is expected to be generated from industries. He was addressing a national workshop on Industrial Park Rating System in New Delhi today.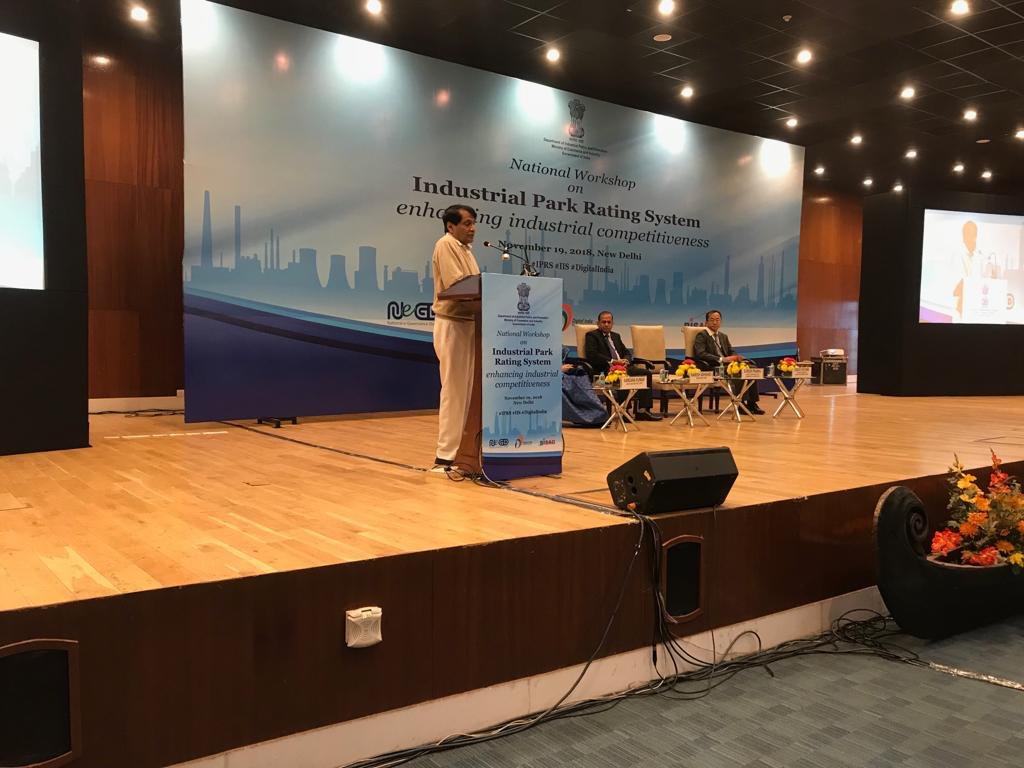 Mr Prabhu said that the industrial parks will play a major role in the growth of the industrial sector in India, which will ensure a rapid growth in the country's GDP. He added that the Government has launched programs like Make in India, Start-Up India to place India on the world map as a manufacturing hub and give global recognition to the Indian economy.
In his address, Secretary Department of Industrial Policy and Promotion Ramesh Abhishek said, his department is continually taking measures to enhance the competitiveness of industries in India. Mr Abhishek said good infrastructure will bring down the cost of doing business in India and provide a conducive environment for investments in industrial sectors.
He said the Industrial Park Rating System is a huge step towards enhancing industrial competitiveness in India. The System aims to provide important information regarding all Special Economic Zones, Industrial Clusters and Parks.