The deadly attack was carried out at the Uranus Wedding Hall on the airport road in the city center of Kabul at about 06:15 p.m. local time on Tuesday more than fifty people killed and nearly hundred injured.
The Afghan television station, Tolo News, citing a number of eyewitnesses, said at least 1,000 people were present in the hall at the time of the explosion, which is the deadliest of such attacks in Kabul in recent months.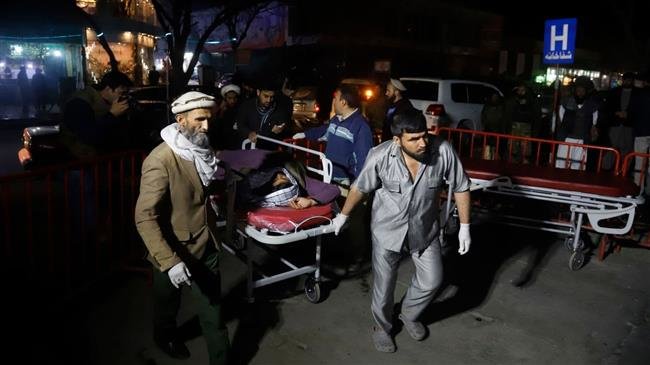 Interior Ministry spokesman Najib Danish told  media the attacker detonated his explosive laden vest as people gathered to mark the Prophet Mohammad's birthday at a local wedding hall.
Deadly blast at local banquet hall,in Kabul, Afghan officials say at least 40 people were killed and dozens of others were wounded in an explosion at a gathering of religious scholars.
There has been no claim of responsibility for the blast.