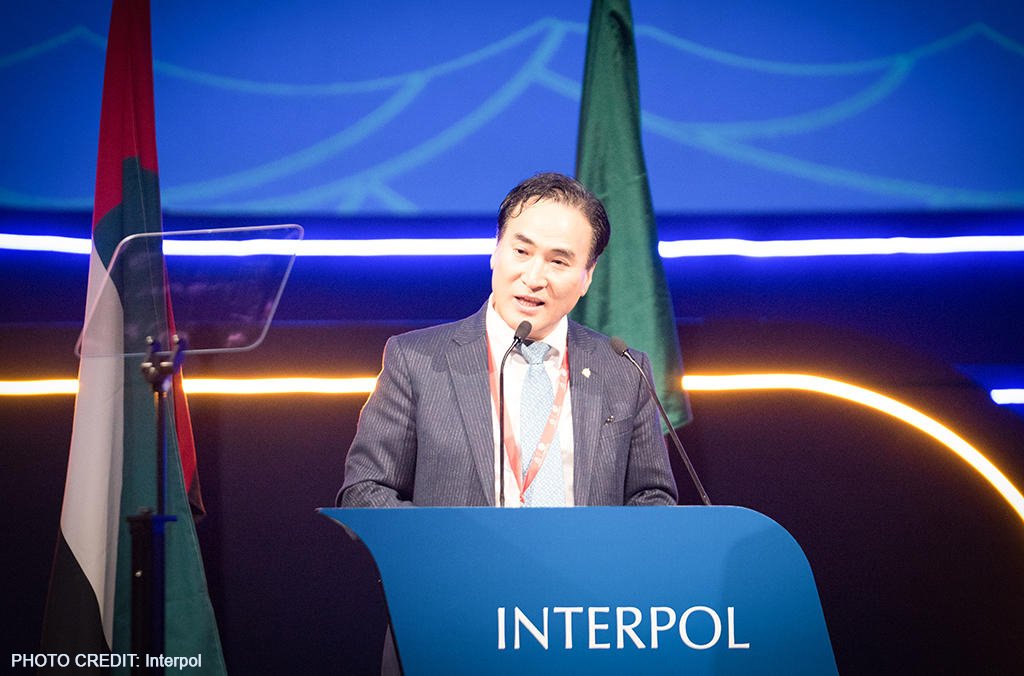 Kim Jong Yang of South Korea has been elected Interpol President for a two-year term. The decision was taken at the 87th General Assembly of the Agency in Dubai. This was announced by the Interpol on Twitter.Kim Jong Yang was elected as Interpol's president, edging out a longtime veteran of Russia's security services who was strongly opposed by the U.S., Britain and other European nations.
Kim Jong Yang said, the world is now facing unprecedented changes which present huge challenges to public security and safety. He said, to overcome the challenges, there is a need for a clear vision.
Being held for the first time in the UAE, the Interpol General Assembly brought together officials of public security departments and global experts to discuss vital safety and security issues.
Role of technology and artificial intelligence in the fight against terrorism and transnational organized crime was also discussed so as to have enhanced cooperation amongst the member states to make the world a safer place to live.
Interpol chose Kim Jong–yang to serve as its head. The victory quelled concern by rights defenders Russian Alexander Prokophuk would be elected. Ukrainian Interior Minister Arsen Avakov tweeted: "The Russian candidate has been rejected, The battle is won."