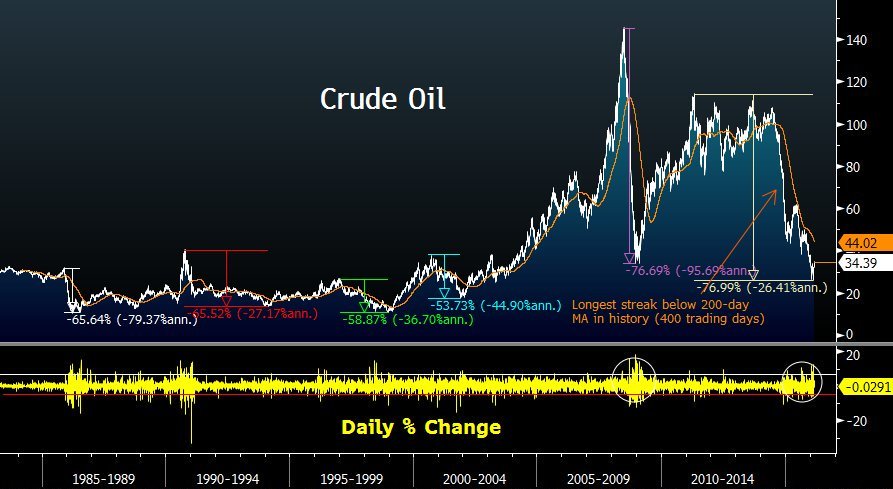 Largest Crude Oil Declines in History… 2011-16: -77% 2008-09: -76% 1985-86: -66% 1990-94: -66% 1996-98: -59% 2000-01: -54%
Is this decline is bear hammer on decline in Crude oil is forecasting recession in coming 4-12 months, likely?
Benchmark oil prices Tuesday fell, set to snap a four-day winning streak amid concerns about rising global supplies as OPEC weighs production cuts.
Brent crude prices, in intra day trade today, were trading around 66 dollars and 47 cents while WTI prices were at around 56 dollars and 16 cents when reports last came in.
Gold prices on Tuesday dropped by 100 rupees to 32,000 rupees per 10 gram, extending its slide for the second day amid tepid demand from local jewellers even as the precious metal edged up globally.
Silver followed suit and fell by 200 rupees to 37,900 rupees per kg, owing to reduced offtake by industrial units and coin makers.
Traders said, gold prices took a hit owing to fading demand from local jewellers and retailers at the bullion market but a firm trend overseas, restricted the fall.
In the international market, gold gained 0.09 per cent to  1,226 US dollar an ounce and silver by 0.07 per cent to 14 dollar 50 cents an ounce in London.