Invitation for the 42nd Indian Social Science Congress, December 27-31, 2018, KIIT University, Bhubaneswar, Odisha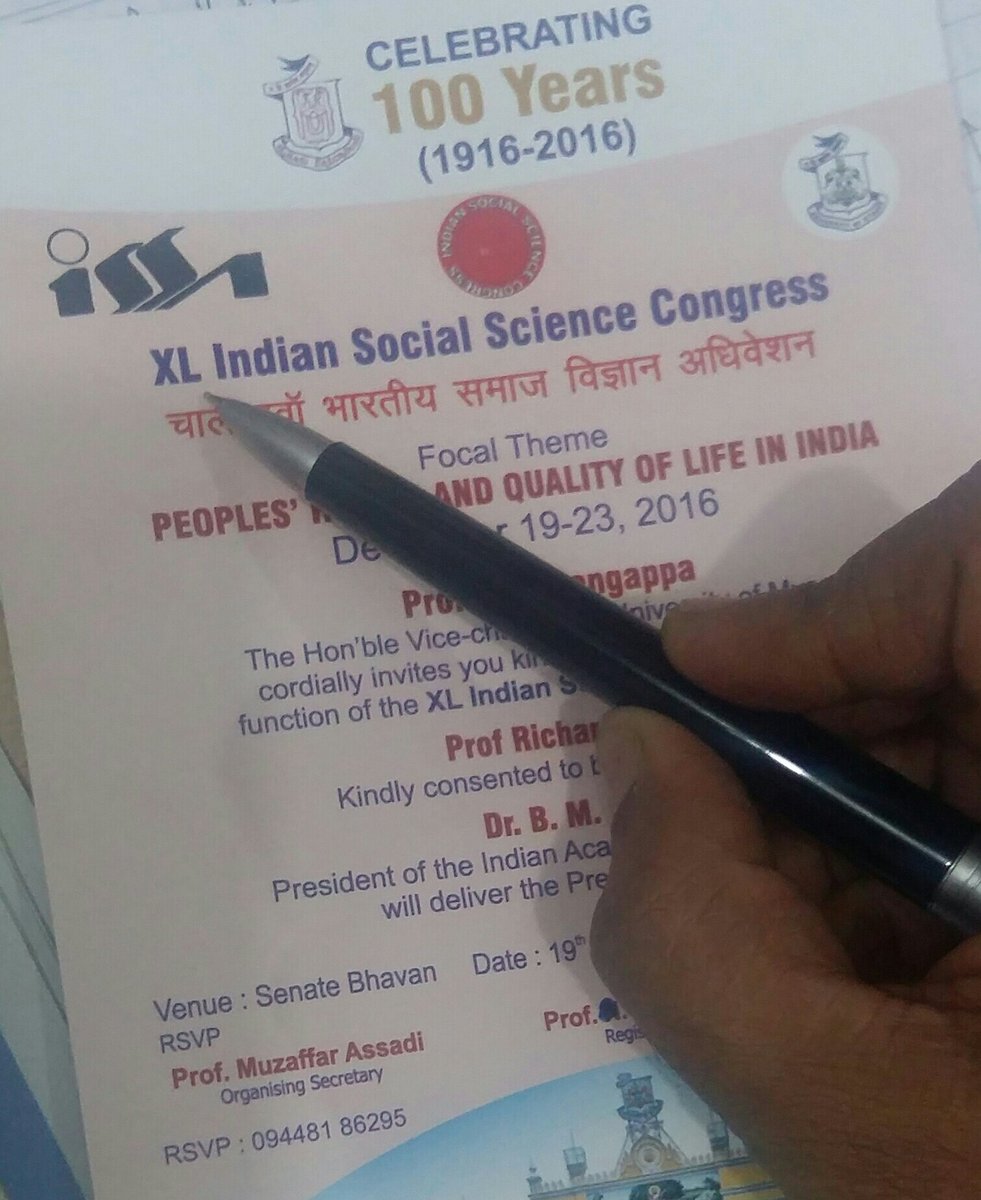 Indian Social Science Academy
(Formerly Indian Academy of Social Sciences)
HQ: Iswar Saran Ashram Campus, Allahabad 211004
(December 27-31, 2018, KIIT University, Bhubaneswar(Odisha)
The Indian Social Science Academy is holding its 42nd Indian Social Science Congress. I have been entrusted with the responsibility of organizing a symposium on 'Impact of Digitalization of the world on Human Freedom and Existence' at the 42nd Indian Social Science Congress, (December  27-31, 2018, KIIT University, Bhubaneswar (Odisha).
Kindly note the new venue and dates of the 42nd Indian Social Science Congress. Now the XLII Indian Social Science Congress shall be held under the auspices of KIIT University in December 27-31, 2018 at Bhubaneswar (not in Varanasi).
The Focal Theme of this Congress is 'Human Future in Digital Era' with a view to exploring the impact of information and communication technology-based massive digitalisation of the world on future condition of humans. The symposium is planned with a view to explore the impact of digitalization on human freedom and existence including commercial, non-commercial, tangible and intangible aspects that give meaning to human life.
We cordially invite you, your colleagues, research students and activists to the 42nd Indian Social Science Congress. Papers are invited for the Symposium on "Impact of Digitalization of the world on Human Freedom and Existence". Scientists, University and College teachers, research students, philosophers, policy planners, development and social activists are welcome to submit papers within 7000 words either in Hindi or English. For this Symposium, the last date for submission of Full Paper is December 10, 2018. We shall be grateful to you for giving it wider publicity in your University, College, Department, Institute and Laboratory. We request you to prominently display this communication on the Notice Board of your institution. The full paper (hardcopy & soft copy in .DOC format) may be sent to:
Dr. Gopal Krishna, LLB, PhD
Chairperson
Symposium on "Impact of Digitalization of the world on Human Freedom and Existence"
42nd Indian Social Science Congress
Editor, ToxicsWatch Journal (www.toxicswatch.org)
First Floor, 124/6, Katwaria Sarai
New Delhi-110016
Email: krishnaruhani@gmail.com
Mob: 98180-89660, 82278-16731