The air forces of Pakistan and China held joint drills, dubbed Shaheen VII, at an operational airbase in Pakistan, Radio Pakistan reported.]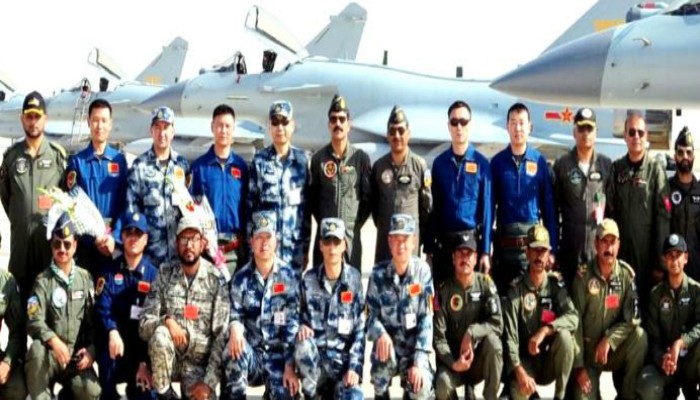 According to a PAF spokesperson, a contingent of Chinese Air Force has arrived in Pakistan which includes pilots and air defense controllers.
Apart from technical crew, fighter, bomber and early warning AWACS airplanes of Chinese Air Force are also part of the drill.
It is the seventh air exercise in the series of joint air drills with Chinese Airforce.
Shaheen VI was held at a Chinese airbase last year