Sagar media inc: Sanitation 5 million worker at 9 nodal point from domestic to city level of garbage handling . In India enabling entrepreneurship with mechanicis manual clean.This dream of India with best Sanitation laced with Mechanisation is possible when local self authorises or municipalities gets professional along with engineering corporate move and are allowed to work to bring in best Sanitation professional with machines at work without any redtapism, neopatism or ulterior motives as their salaries has mounted to comfort level but thinking need awareness for towns to reduces carbon footprint and cleanliness with first step to smart city in its agenda as per the dream of worthy Popular leader PM Narendra Modi.
Only smart people can build smart cities with introduction of well organised strategy of handling of water, sewage, power, bring equal opportunity for all in education, health and transport for all.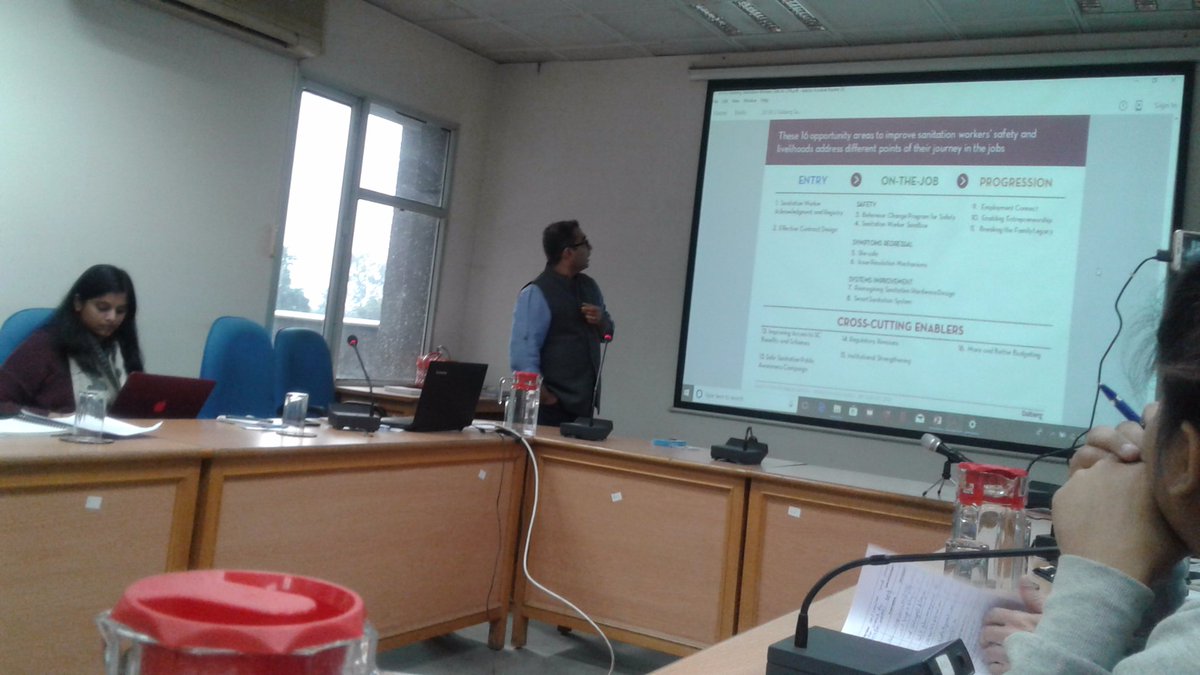 CORP seminar supported by the Bill and Melinda Gates Foundation on Towards Furthering Action Research for Sanitation Workers' Safety.PRIYA Researcher explain.