Peace talks aimed at ending the civil war in Yemen continue in Sweden. One of the main focuses is the reopening of an airport in the capital, Sanaa.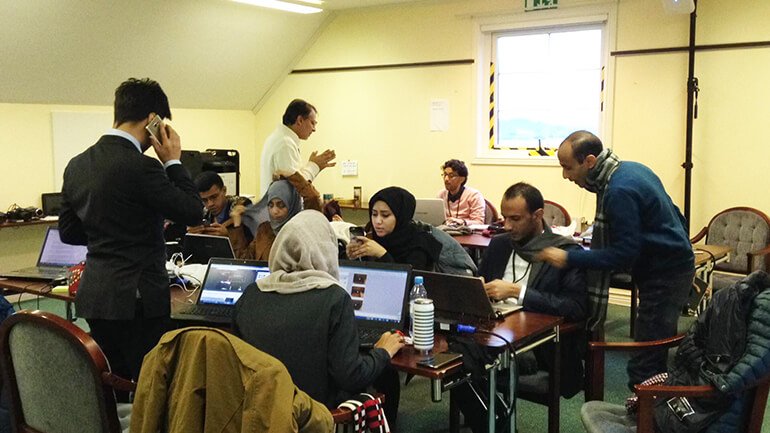 Twelve independent Yemeni journalists covering the peace talks in #Stockholm
Delegates from the Yemeni government and rebel forces are sitting down for UN-mediated talks that began on Thursday.
On Saturday, the two sides were unable to bridge their differences over the airport.
Houthi rebels supported by Iran are demanding it be fully reopened. But government delegates say it should reopen only to domestic flights, citing concerns about the possibility of weapons flooding into the country.
The government, backed by a Saudi-led coalition, controls the air space and closed the airport to passenger planes.
Another focus of the talks is a proposal to put the port of Hodeidah under the temporary supervision of the United Nations. Government forces and rebels are engaged in fierce fighting over the port city, which is the country's main entry point for food aid.
The civil war has been raging for more than 3-and-a-half years. It has been called the world's worst humanitarian crisis. The lack of access to food and other relief supplies has been blamed for the deaths of tens of thousands of children.