New Chhattisgarh chief minister Bhupesh Baghel to take oath on Monday at 5 pm, says observer for the state Mallikarjun Kharge .
The Congress has announced that Bhupesh Baghel will be the chief minister of Chhattisgarh.
"Celebrations are in order in Chhattisgarh as @Bhupesh_Baghel is appointed CM. We wish him the best as he forms a govt. of equality, transparency & integrity starting off with farm loan waiver for farmers as we promised," the Congress announced on its Twitter handle.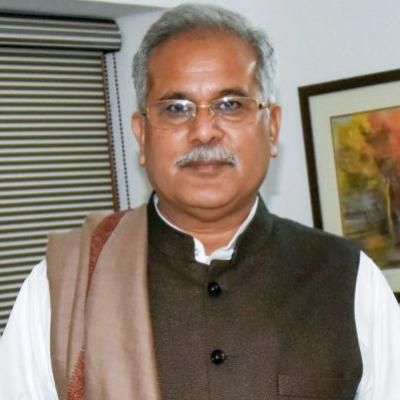 Bhupesh Baghel is the new chief minister of Chhattisgarh, several media reports claimed quoting Congress sources.
According to reports, Baghel, Chhattisgarh Congress Committee president, has been elected as the leader of the Congress legislature party.
Baghel and his counterparts in Rajasthan and Madhya Pradesh will take oath as chief ministers in three back-to-back ceremonies on Monday, seen as a mega show of opposition unity ahead of the national elections next year.
Rahul Gandhi will attend all the events.