Saira Banu, wife of legendary actor Dilip Kumar on Tuesday sought Prime Minister Narendra Modi's intervention, following the release of builder Samir Bhojwani who had been arrested for usurping their Pali Hill bungalow in Mumbai.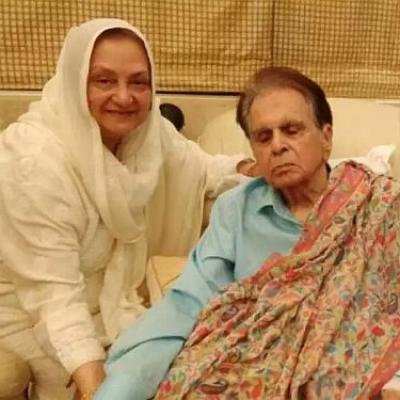 Calling on to the Prime Minister, the veteran actress took to her husband's twitter handle and registered her plea. She also expressed her disappointment over Maharashtra Chief Minister Devendra Fadnavis' failure to deliver in the matter .
Saira Banu tweeted, "Request from Saira Banu Khan: To the Hon'ble @PMOIndia Shri @narendramodi Awaiting for an appointment. I am tired of repeated assurances from CM @Dev_Fadnavis "I AM TRYING" Sir you are the last hope of protecting DILIP SAHAB's only house from Land Mafia Samir Bhojwani. I beg."
On December 17, Saira had tweeted requesting a meeting with Prime Minister Modi. After Saira's tweet to Prime Minister Modi, an official from the office of Fadnavis said the Prime Minister's Office (PMO) took note of the issue. Fadnavis also assured to look into the matter. Earlier, the 74-year-old lodged a police complaint alleging Bhojwani was threatening and harassing her and Kumar over the property issue.
In an FIR lodged on January 4 this year, Saira alleged that Bhojwani, on the basis of forged documents, illegally staked ownership of land in Pali Hill, Bandra, the rights of which were acquired by Dilip Kumar on September 25, 1953. — ANI