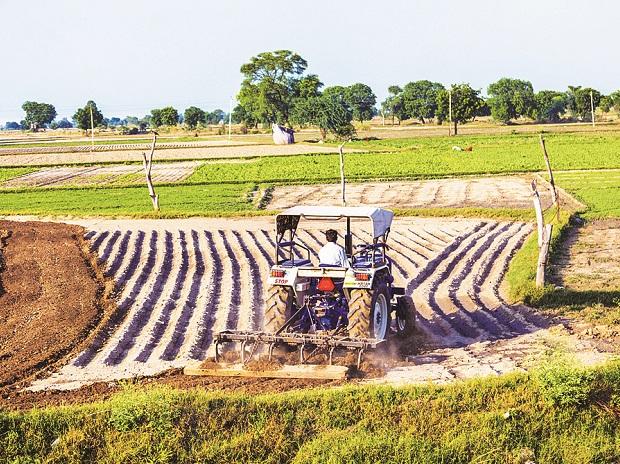 Rs. 44,000 crore farm loan waiver scheme in doldrums,6 months on & loan waiver is not a reality in Karnataka Eventually farmers of MP, Rajasthan & Chhattisgarh will know about your lying skills.Loan waiver scheme a cruel joke for Punjab? The loan waiver in Chhattisgarh, MP and Rajasthan not be easy and to  cost Rs 80,000 crore then the  the states to double the spending on agriculture.
Farmers don't want just a loan waiver. We want freedom from indebtedness which is:  Single instalment, Unconditional, Comprehensive (incl loan from sahukar) * Institutionalized thru Debt Relief Commission And, above all, comes with income guarantee via remunerative prices.
There should be a national policy on farm loan waiver, says Finance Minister #ShashiBhusanBehera #Odisha
INSTEAD OF LOAN WAIVER FARMERS SHOULD BE EMPOWERED
TRADERS LOAN,TAX & PENALTY SHOULD ALSO BE WAIVED ON PATTERN OF FARMING LOAN WAIVER
Trade Leaders of 26 States in a meeting held yesterday at New Delhi by the Confederation of All India Traders (CAIT) in a unanimous voice highly objected the manner in which Farm loans are waived and said that such a loan waiver is not less than a backstabing of the crores of tax payers in the Country and no Government or political party has a right to waive such loans without any logical reason just for the greed of votes or their political motives. The Governments instead of loan waiver should resolve farmers issues and provide them better opportunities of farming in the Country. The trade leaders strongly said that such freebies will not be accepted any more  and the CAIT will launch a national debate on this issue. It further said that if this trend of loan waiver stands continued then loans, taxes and penalties of 7 crore traders in the Country should also be waived.
Various Governments at different times have waived loans in a very discretionary manner which no less than a joke with the economy. The taxes are being paid for the progress and infrastructure development in the Country and not to please certain sections of the society in lust of votes or political motives. No Government has a right to misuse the taxes of crores of tax payers in arbitrary manner. If any Government or political party undertake such step they should do the same from the money of their political party and not from the public fund.
CAIT National President Shri B.C.Bhartia and Secretary General Mr. Praveen Khandelwal said that the trading community in the Country is collecting taxes on behalf of the Government without any remuneration whereas on the other hand the traders are forced to face complicated tax system, penalties, expenses on collecting taxes and unfortunately at the time of any natural calamity, the traders have to suffer huge losses but not even for a single time so far no loan waiver or assistance has been given to traders though Farmers are being made lame by giving them loan waivers.
Mr. Bhartia and Mr. Khandelwal also said that Farmers are lifeline of the Country and their intense labour should be respected but instead of waiving the loans the Government should take out farmers from the vicious circle of loans and provide them tax free seed, manure, good agricultural implements, crop insurance with medical and education insurance , better irrigation facilities, cold storages near their farming, better transport facilities and good price of their crops then no farmer in the Country will ever require any kind of waiver. It is regretted that the Government is more interested in waiving the loans for their own political benefits and never care to make farmers self dependent and strengthen to carry their livelihood.
Both trade leaders said that the trade leaders of the Country are of the strong view that no Government has any right to carry the trade of loan waivers without any logical reason. If loan waiver is the solution of the problems of the farmers then there was no need of continuous loan waiver each year. One loan waiver is paving way for another waiver and increase the NPAs of the Banks. In year 2012 the NPA of the Bank was about Rs.20 thousand crores of Rupees which increased to Rs.60 thousand crores in year 2017. Only a small section of the farmers are benefitted with loan waivers. As per an estimate only 46% of the farmers take loans from the Banks and rest of 54% obtain loans from other sources which never comes under the ambit of loan waiver. Therefore, loan waiver is a suicidal step for the economy and this trend should be stopped.
TRADERS STAGE PROTEST RALLY AGAINST FDI IN RETAIL, E COMMERCE & DELHI SEALING
Thousands of traders from Delhi and across Country today staged a strong protest rally at New Delhi demanding the Government to announce a policy on e commerce and stop allowing FDI in Retail Trade and withdraw FDI in Retail declared so far. The traders also demanded the Government to bring a Bill in current session of the Parliament to stop sealing in Delhi or bring an ordinance soon after the current session.  The Rally in a unanimous resolution said that E Commerce & FDI in Retail has vitiated the business atmosphere in the Country to a great extent since there is no check and balances of the Government.
CAIT National Secretary General Mr. Praveen Khandelwal while addressing the Rally demanded the Government to immediately look in to the issues raised by the traders and take immediate necessary steps. He said that E Commerce and FDI in Retail is cancerous for the retail trade of the Country which in turn will adversely affect the national economy in times to come. He said that CAIT on the strength of 7 crore small businesses will launch a nationwide agitation and the strategy of which will be finalised in forthcoming meeting of National Governing Council of CAIT on 12-13 January at Bhopal. He also released a 16 Points National Charter of the traders at the Rally.
CAIT National President Mr. B.C.Bhartia said that unchecked e commerce and FDI in Retail has wreck the bone of domestic retail trade. The MNCs and big corporate are adopting all kinds of unhealthy practices to capture and dominate the retail trade. It is sad that few of big corporate are hand in gloves with these MNCs for their ulterior motives. Even after drawing attention of the Government many times, no action has been taken against these companies. In absence of any policy mechanism these Companies are free to play the game on their own terms. To rein these companies a robust E Commerce Policy is need of the hour and no further permission to any sort of FDI in retail trade.
CAIT Senior Vice President Shri Brijmohan Agarwal informed that the CAIT had launched a Sampoorn Retail Kranti Rath Yatra on 15th September from Red Fort in New Delhi which travelled about 400 Cities in 26 States covering a distance of about 23 thousand kilometres in 93 days and percolate a strong message about the dilapidated condition of retail trade in India.
Mr. Khandelwal further said sealing of business establishments in Delhi has created havoc in trading fraternity of Delhi. The trade is undergoing in atmosphere of uncertainty. No Government Agency has definite and correct knowledge about sealing which has resulted into loss of business in Delhi past few years. The outstation traders are reluctant to come to Delhi for purchases and as such the centuries old distributive character of Delhi trade is highly distorted. He also said that it is more than a year when thousands of shops were sealed and in spite of Central Government bringing amendments in the Master Plan, the shops are not being de-sealed. The Monitoring Committee has adopted an adamant attitude. Therefore, to protect Delhi trade, the Government should bring a Bill in current session of the Parliament to stop sealing.