Sixty-eight people died in the storm that swept through central Philippines last week, according to a new report announced today Monday by the authorities, and which could get even worse.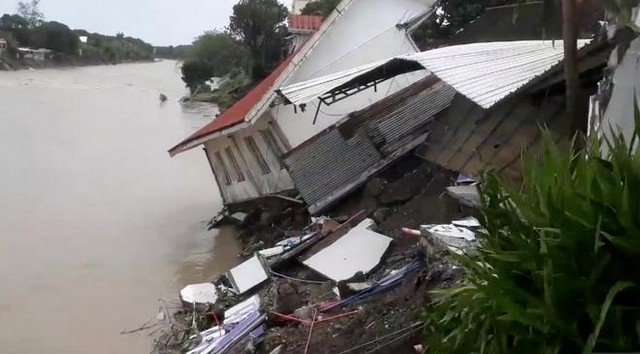 A total of 57 people were killed in the mountainous region of Bicol, south-east of Manila, and 11 others on the island of Samar. Most of the deaths occurred by drowning or landslides. The previous death toll was 22.
Storm Usman  generated intense rainfall that has caused flooding and weakened soils, resulting in many landslides.  The  heavy rain, triggered deadly landslides hit the Bicol region in Manila yesterday. According to the disaster management agency, 19 people are missing and the death toll is likely to increase.
The tropical depression has destroyed infrastructure and displaced more than 40,000 people nationwide. Certain areas are also experiencing power outages. Several houses have been buried in landslides. Rescue teams are conducting search and retrieval operations. Bicol civil defence minister said that no precautions were taken as there was no tropical cyclone warning.
The authorities said that the storm has already started receding away from the Philippines to the South China Sea.