Cyclone Penny: Weipa, Cape York hit by tropical storm The Cairns Post * Tropical storm lashes Queensland with New Year's floods as Cyclone Penny grows Daily Mail * Cyclone Penny could make landfall this evening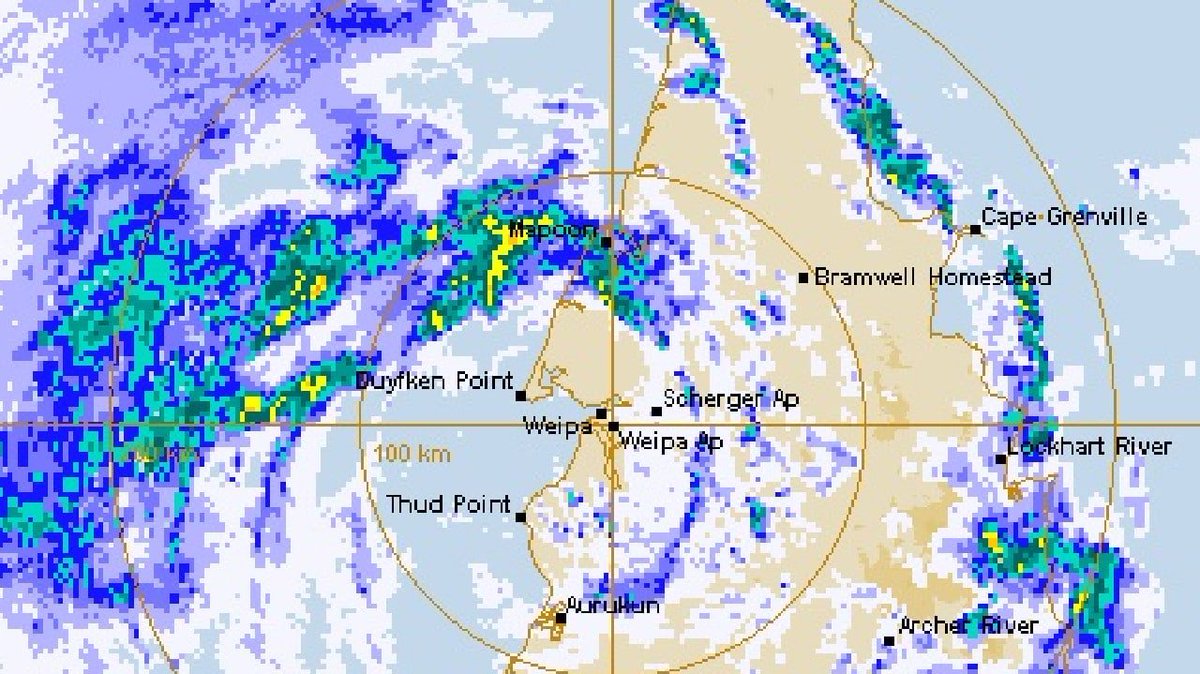 Bureau of Meteorology said the system was moving east at 13kmh with sustained winds near the centre of 75kmh with gusts to 100kmh.
Tropical Cyclone Penny will weaken into a tropical low later this evening as it crosses Cape York Peninsula.
The bureau says the remnant low is expected to enter the Coral Sea during Wednesday and continuing moving eastwards, away from the Queensland Coast.
In afternoon, Tropical Cyclone Penny is approaching Weipa and is expected to make landfall as a category one system between 4pm and 6pm today.
The system is currently 45km west of Weipa and 75km north northwest of Aurukun and is moving east a 11kmh.
Cyclone Penny is expected to weaken into a tropical low over Cape York Peninsula later tonight.
The Bureau of Meteorology advises gales, with gusts up to 110 kmh, are occurring on the western Cape York Peninsula coast between Cape York and Aurukun.
Gales may extend further south to Cape Keerweer later today if the cyclone takes a more southerly path.
Isolated damaging wind gusts may occur otherwise with monsoonal thunderstorms over the Torres Strait Islands and northeast Cape York Peninsula, and a separate Severe Weather Warning is current for these conditions.
Heavy rainfall, which may lead to flash flooding, is likely across Cape York Peninsula and parts of the North Tropical Coast today and Wednesday. Media agencies