Sagar media inc: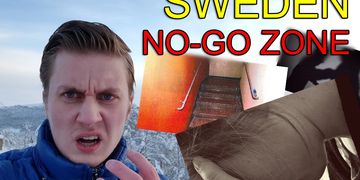 During 24 hours Sweden had 3 explosions tweeted.
Powerful explosion in Landskrona,
A house bombed in Lund,
A balcony in Malmö.
There has been 10 bombings in the city of Malmö in December alone! In total, there has been about 40 bombings in Malmö ALONE this year according to Swedish police. Then of course if we look at the rest of Sweden it's even more!
Reports petersweden.com