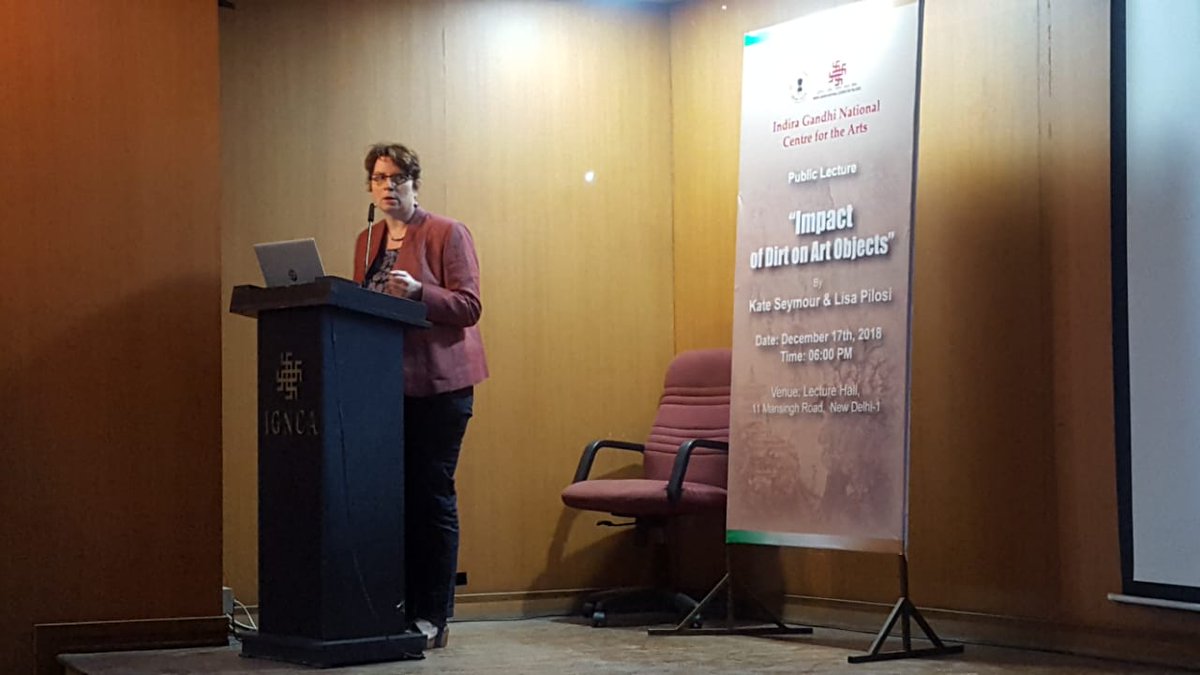 9th January – 18 February, 2019
Event: Mobile Exhibition ''The World of Rock Art''
Along with this mobile exhibition, Special Lectures and Children's Workshops will also be organised.
Venue: Rajasthan Vidyapeeth, Udaipur, Rajasthan
Contact No –  011-23388014
Date: 12th January – 17th January, 2019
Event: VOICEOVER – Group show of contemporary artworks
Venue: IGNCA Twin Art Gallery, C.V. Mess, Janpath, New Delhi
Time: 11:00 am to 7:00 pm
Contact No –  +91 9811252305
Date: 13th January 2019
Event: Litti Chokha & Samvad
Venue: IGNCA Premises, Janpath, New Delhi
Time: 10:00 am to 8:00 pm
Contact No –  9911528047
IGNCA FILM CIRCLE SCREENING – 2nd & 4th Friday of every month
Date: January 11, 2019
Event: Natyanubhava
Natyanubhava explores the universal and timeless appeal, as well as the diverse and evolved aesthetics of Indian Classical Dance by following its evocative narrative from ancient to contemporary India, as also an artistic manifestation of the Indian civilisation.
Director: Sharada Ramanathan
Duration: 52 minutes
Venue: IGNCA Auditorium, Media Centre, 3, Dr. Rajendra Prasad Road, New Delhi
Time: 5.00 pm onwards
Date: January 25, 2019
Event: NO SCREENING due to Republic Day Security Arrangements on the eve of Republic Day
We look forward to seeing you at all our programmes.
Nearest metro station: Central Secretariat, Gate Number 2.
Bus routes touching IGNCA:  615, 522, 521, 505.
Website:  ignca.gov.in | Email: igncakaladarsana@gmail.com
Please Visit our Web Portals
National Cultural Audiovisual Archives  | Begum Akhtar | Vedic Heritage Portal
Please visit the permanent Galleries :
Raja Deen Dayal Gallery, Lok-raag on the Masks | Puppets of
IGNCA Cultural Archives | Rabadi Embroidery from Janapada Sampada Collection
Upper basement, 11, Mansingh Road, New Delhi.