The government on Tuesday introduced the controversial Citizenship (Amendment) Bill in Lok Sabha.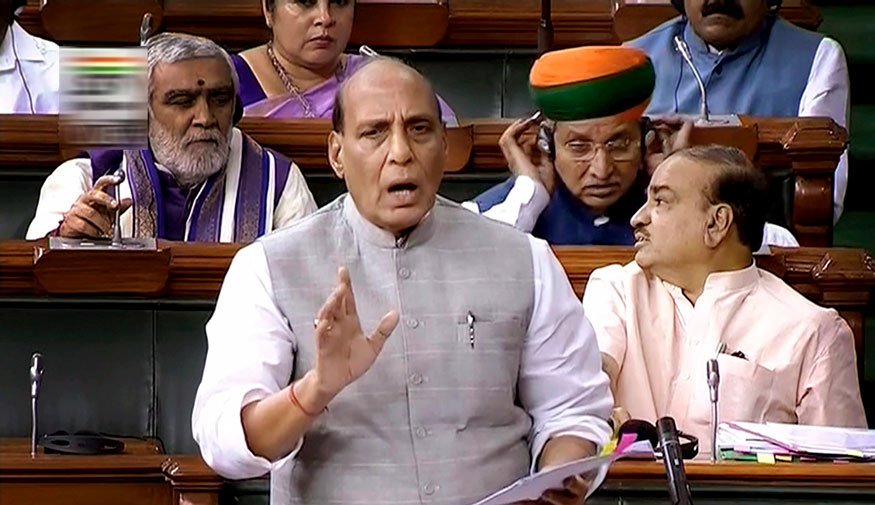 The bill seeks to amend the Citizenship Act 1955 to grant Indian citizenship to people from minority communities — Hindus, Sikhs, Buddhists, Jains, Parsis and Christians — from Afghanistan, Bangladesh and Pakistan after six years of residence in India instead of 12 even if they do not possess any proper document.
On Monday, the Asom Gana Parishad pulled out of the BJP-led ruling coalition in Assam over the bill.
The AGP and other groups in Assam have said the provisions of the bill will nullify the 1985 Assam Accord, which provides for deportation of all illegal migrants, irrespective of religion, who had entered the state after March, 1971.
The government on Tuesday introduced a Bill in Lok Sabha for 10 per cent reservation in jobs and educational institutions for the economically backward section in the general category.
The Bill, approved by the Union Cabinet on Monday, was brought in on the last day of the Winter Session of Lok Sabha.
Union Minister Thawar Chand Gehlot introduced the Bill in the House amid protests by Samajwadi Party. The debate on the bill is expected to start at 2 pm.