Germany's defence minister "Ursula Gertrud von der Leyen" said and reveals, joint #European military force is ALREADY taking shape – 'We're working very quickly to work together'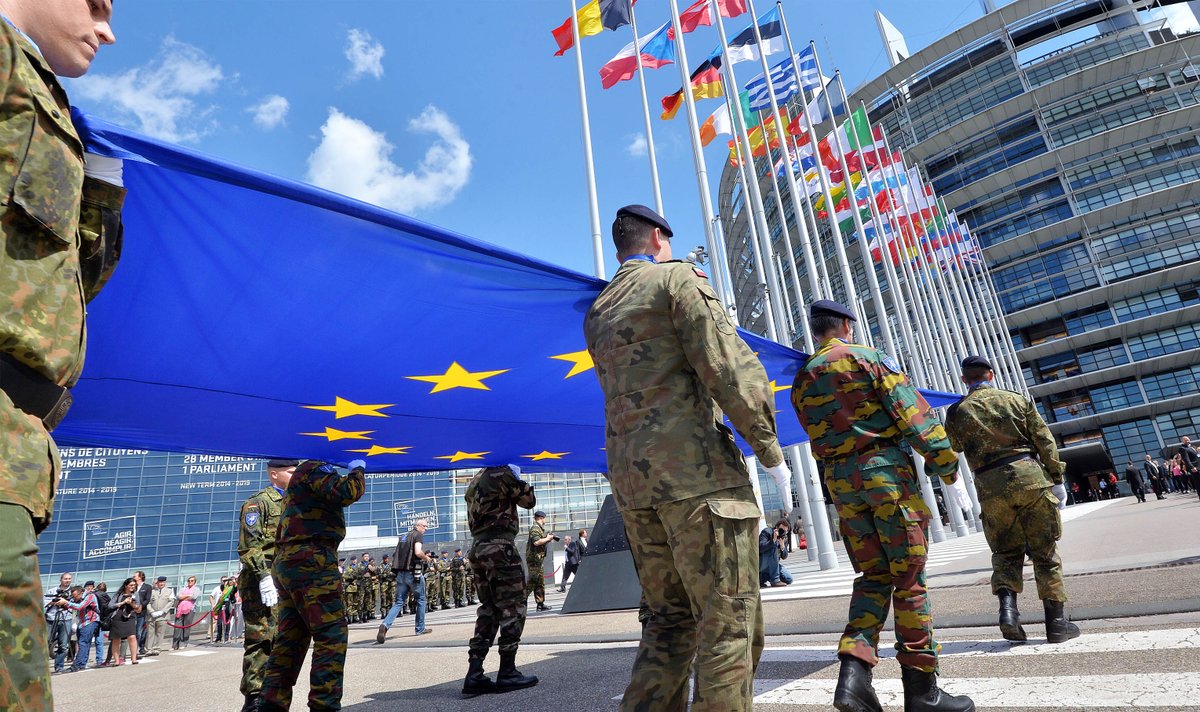 Germany's Merkel said last year June, she supports France's Macron idea of a joint European defense force, and initiative could be open to UK post Brexit. "My goal for next 5 years is that the world knows: in foreign policy, Europe speaks with 1 voice." #EU 
German defence minister has said how a European joint force is 'already taking shape'.
Ursula von der Leyen said Germany and France are 'driving forces' in European defence and said the two countries would assist each other in the event of an armed territorial attack.
She also hit back at those skeptical at the European Union's PESCO defence scheme activated in 2017, where national armies will co-operate on military projects.
The PESCO scheme, an acronym for Permanent Structured Cooperation, involves 25 armies working with one another.
One such project, adopted in late November, involves France, Belgium and Cyprus developing a Beyond Line of Sight Land Battlefield missile systems family.
Another project, adopted in March last year, involves Greece, Italy and Slovakia developing and building a prototype European Armoured Infantry Fighting Vehicle.
 German government agreed on the text for an extended Elysèe Treaty.
The original treaty was signed in 1963 as a friendship pact between West Germany and France.
The extended treaty will be signed later this month by Angela Merkel and French President Emmanuel Macron.
 Media agencies report