On the occasion 352nd birth anniversary of Guru Govind Singh ji, Prime Minister Narendra Modi released a commemorative coin of 350 rupees on the Sikh Guru in New Delhi this morning.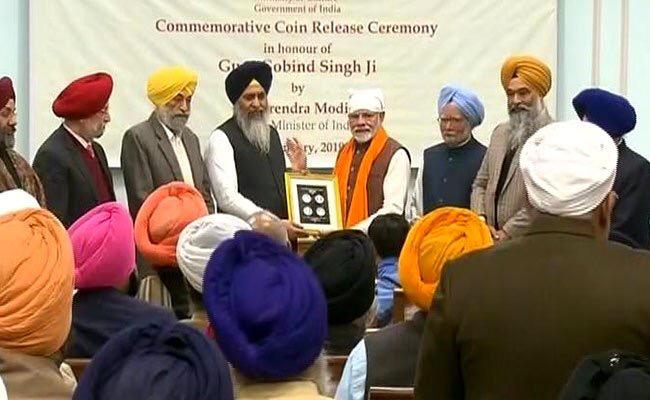 Addressing a select gathering, Mr Modi said, creator of Khalsa Panth, Guru Gobind Singh was dedicated to human values and was an embodiment of exceptional courage and immense wisdom.
He said, the Sikh Guru fought against social evils and sacrificed for humanity and the nation. The Prime Minister recalled Guru Gobind Singh's fight for the weaker sections.
Mr Modi also said, due to the efforts of the Centre, the Kartarpur corridor is being built and devotees can go there to pay respects instead of looking at the shrine through binoculars. He said, the corridor will reduce the damage done in 1947.
The Prime Minister asserted that the Centre had celebrated the 350th Prakash Utsav of Guru Gobind Singh all over the country and now preparations are on to celebrate Guru Nanak Dev's 550th birth anniversary.
He said, apart from celebrations in all States and Union Territories, all Indian missions around the globe will celebrate the Prakash Purav of Guru Nanak Dev.