Australian Prime Minister Scott Morrison is in the island nation of Vanuatu as part of a drive to forge closer ties with Pacific neighbors.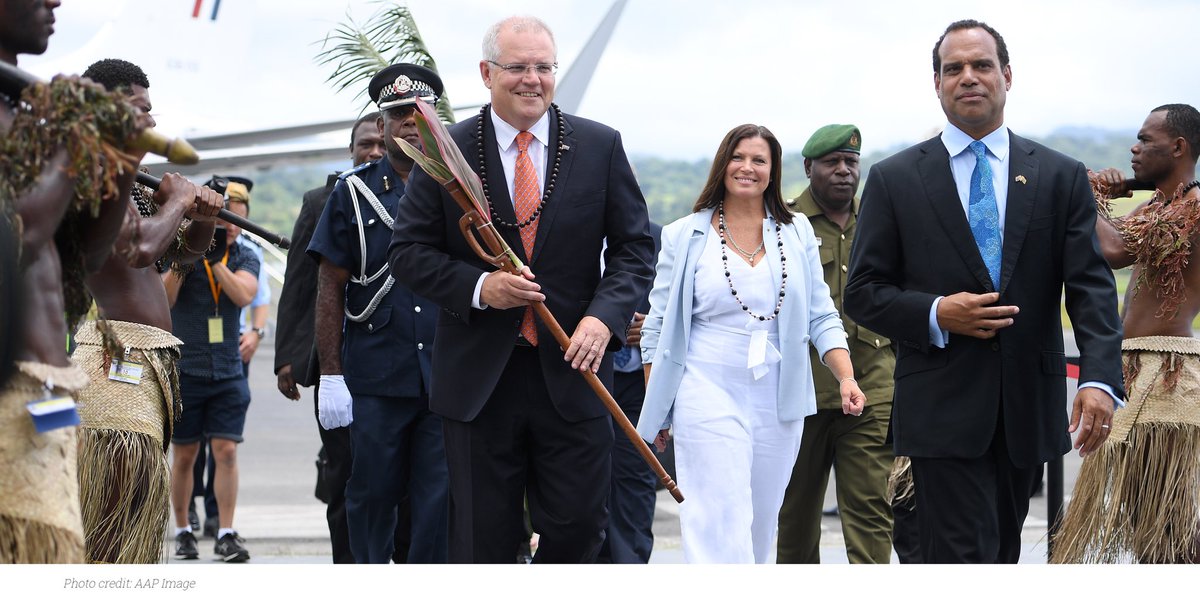 PM is travelling to Vanuatu and Fiji, delivering on Australia's stepped up engagement in the Pacific to support a stable and prosperous region.
Morrison's visit, the first to Vanuatu by an Australian leader in nearly 30 years, comes amid growing Chinese interest in the region.
Vanuatu's Prime Minister Charlot Salwai thanked him for Australian assistance with infrastructure, disaster relief and climate change.
Salwai said, "Australia-Vanuatu relations have never been better and will continue to grow stronger on the basis of the principles of mutual respect and equal partnership."
Morrison said, "Late last year, after some months of very detailed work, my government announced that we were going to step up in the Pacific. And if you're going to step up, you've got to show up. You've got to turn up."
To improve cultural ties, Morrison announced that Australia will allow imports of the drink kava, traditionally used by indigenous communities.
Canberra last year offered Pacific countries more than 2 billion dollars in grants and cheap loans to improve infrastructure. Morrison will travel next to Fiji on Thursday.