Greek PM Tsipras survives confidence vote
Greek Prime Minister Alexis Tsipras has survived a confidence vote after a row over a landmark name deal with Macedonia sunk his four-year coalition.
The official count showed that a total of 151 lawmakers supported Mr Tsipras' government out of 299 present, including several independent MPs. Mr Tsipras told reporters after the vote yesterday that Parliament has given a vote of confidence to stability and the effort to regain the country's international credibility.
UK PM Theresa May wins no-confidence vote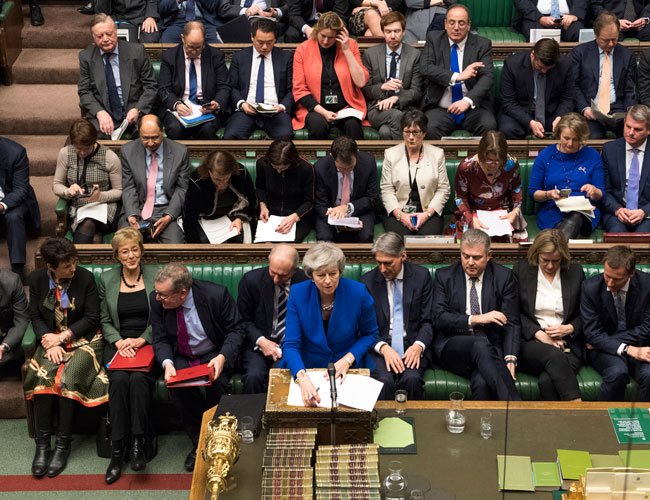 British Prime Minister Theresa May has won a confidence vote, a day after her government suffered a parliamentary defeat over her Brexit deal with the European Union (EU). Ms May won by 325 votes to 306 – a majority of 19, averting a general election. After her win, Ms May called on MPs to put self-interest aside and work constructively together to find a way forward for Brexit. She told them that she would continue to work on the promise made to the people of the country on the result of the referendum and leaving the EU.
The British Prime Minister's Brexit deal was overwhelmingly rejected by MPs on Tuesday, triggering a no-confidence motion against her government and leaving the country with no plans for Brexit on 29th March. Labour leader Jeremy Corbyn during a six-hour debate on his motion said, his party has not ruled out tabling further no-confidence motions. Ms May had survived a no-confidence vote by her own Conservative Party in December.