Amit Shah's Malda rally the president assured all Bengali refugees will be given citizenship.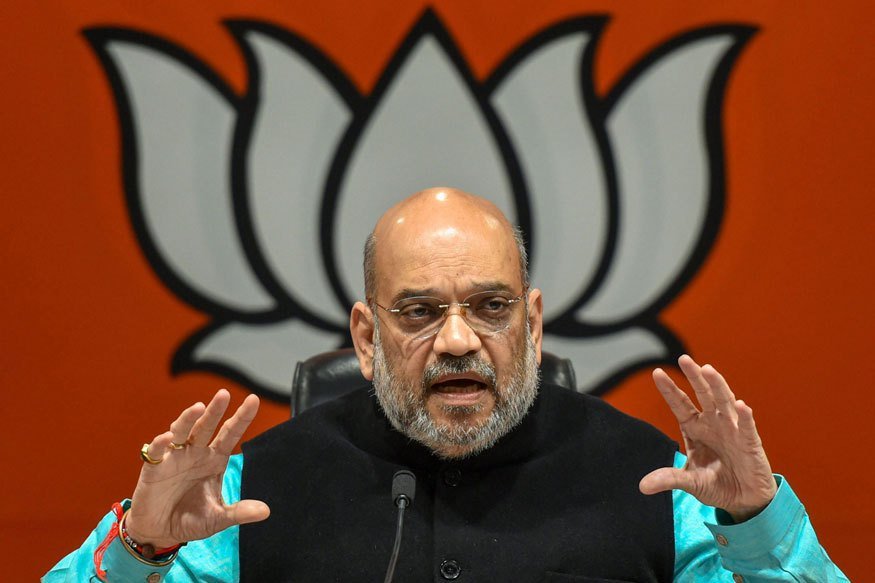 Gates and posters were vandalised by TMC workers buses were stopped to reach rally destinations were the  complaints ahead of Amit Shah Malda Rally. Shah accused TMC aggravating violence and creating misunderstanding of BJP development work. Amit Shah is on spree of  rallies in Jhargram and Birbhum districts on Wednesday.
BJP chief Amit Shah's chopper lands in Malda  after Mamata initial technical glitches to address rally. BJP today attacked West Bengal government for reportedly not giving permission to land party President Amit Shah's helicopter at the Malda airstrip ahead of his rally there.
Briefing reporters in New Delhi, senior party leader and Union Minister Piyush Goyal said there is no repairing work underway at the helipad as cited by the state government for denying permission. He said  Chief Minister Mamata Banerjee's helicopter had also landed at the same place a few days ago.
Mr. Goyal said such act shows that the ruling TMC  is afraid of growing popularity of the BJP and Prime Minister Narendra Modi.  Mr. Goyal said the state government on previous occasions also tried to create an obstacle in BJP's programmes. He also referred to violence in the West Bengal during Panchayat polls in which  36 BJP workers were killed. He said, this shows the deteriorating law and order situation in the state.
The Minister also questioned the opposition parties which had joined the recent TMC rally in  Kolkata saying why they are silent on muzzling of democratic tradition there.  He said the people are fed up with the TMC regime and they will vote in favour of BJP in the next Lok Sabha polls.
Kick-starting the BJP's campaign in West Bengal, party chief Shah Tuesday said all Bengali refugees will be granted citizenship with the passage of the Citizenship Bill.
Speaking at a rally in Malda, Shah took on the ruling Trinamool Congress and said the upcoming Lok Sabha elections will be for restoring democracy in the state.
"I want to assure that all the Bengali refugees will be given citizenship under the Citizenship Bill. The TMC government has done nothing for the refugees but we will give them citizenship," he said.
Taking a jibe at the rally of opposition parties in Kolkata, he said the anti-BJP parties did not utter 'Bharat Mata ki jai or 'Vande Mataram' even once during the public meeting, but kept chanting 'Modi Modi'. He alleged that the 'mahagathbandhan' of opposition parties was meant for "gaining power and serving personal interests".
"Mahagathbandhan is all about greed and lust. They want to remove Modi, while we want to remove poverty and corruption," he said. Describing the Trinamool Congress dispensation as a "government that facilitates murders", he said the party will be ousted in the general elections. Media agencies