T-Mobile and Ericsson have signed a multi-year, $3.5 billion contract to support T-Mobile's nationwide 5G network deployment. Under the deal, Ericsson will provide T-Mobile with the latest 5G New Radio (NR) hardware and software compliant with 3GPP standards.
Bridging from a nationwide LTE Advanced network to 5G, T-Mobile will leverage Ericsson's 5G portfolio to expand existing LTE capacity needs while future-proofing the network.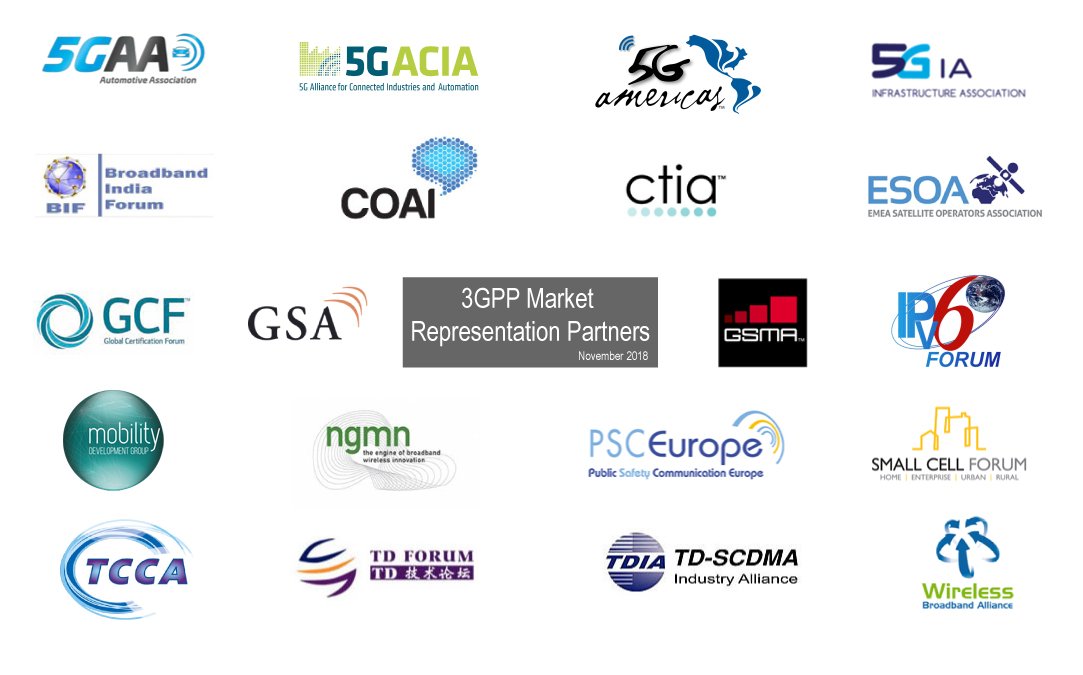 3GPP has increased the number of Market Representation Partners to 20, with the 5G Alliance for Connected Industries and Automation (5G-ACIA) and the EMEA Satellite Operators Association (ESOA) coming in to the project.
The number of #5G connections in Europe will reach 203 million people by 2025.
Researchers View
January20, 2019 (C) Ravinder Singh progressindia2015@gmail.com
GSMA: 5G At Risk If Mobile Operators Don't Get Access To The Right Spectrum
Just as Last Budget for NEXT GOVERNMENT – 2019-20 is ready and some of it printed also – stories of bungling are reported in bulk.
For any data driven service Fiber Optic Network in India or anywhere in the world was absolute must. But in spite of programs to connect every village with Fiber Optic Network since 2010 – fewer than 22% have or much less villages are fiber connected.
TRAI Chairman himself disclosed last weekend 'Only 22% of Telecom Towers are Optic Fiber Connected in 2019' at this time – Obviously India was is not ready for 4G and 5G and now IPTV Broadcast pushed by Mukesh Ambani led RIL-RJIO.
https://www.youtube.com/watch?v=Zfrq-_Qa4HI
What is Fiber to the Home (FTTH) technology in JioGigaFiber?
JioGigaFiber connectivity comes directly to your home unlike in most cases where the fiber reaches only till the building and the last few meters of end connectivity are connected using traditional cable which reduces the speed and user experience due to patches and inferior cable qualities of such patch up. The end result is a completely different internet experience when fiber comes directly to your home.
RJIO through FTTH technology shall provide all the TELECOM Services as explained in the YouTube link – Gigabit Internet or Broadband, Telecom, TV Broadcast, Music, CCTV Cameras, WiFi for Mobile Phones, Desktops.
RJio is ready to launch 5G also even as RJio FTTH 4G is capable of Providing all the Futuristic 5G Services and Applications.
TRAI Chairman didn't disclose when reporting only 22% Telecom Towers are FIBER CONNECTED when most RJio Towers are GROUND BASED put up illegally on roadsides.
TRAI Chairman in PROMOTING Mukesh Ambani products –
1.     Didn't carry out SURVEY to determine MARKET SIZE of FTTH before DISRUPTING Telecom Infrastructure & Services.
2.     Didn't carry out COST & IMPORTS required for Change – EVERYTHING IS IMPORTED.
There are Stories of How TRAI is HINDERING Mergers of Competitors – Vodafone, Idea, Airtel, Aircel for Consolidation & Reduce cost of Operations. But —
3.     TRAI is raising TAX Demands for Consolidation of Operations & Spectrum Charges from 2008 onwards for Vodafone, Idea, Airtel, Aircel, – but allowing FREE Access to RJio, Little or Nothing as Spectrum Charges.
4.     FTTH shall make All Towers, DTH, Telecom Services, Broadband & Devices Obsolete.
For 30 Months India SWITCHED to 4G Networks at HUGE COST – Switch to FTTH shall make over Rs.10,00,000 Cr Mobile Networks OBSOLETE. TRAI Bugling Led to SAMSUNG Importing TVs & Mobiles than Make in India.
INVENTING INDIA THINK TANK – INNOVATIVE TECHNOLOGIES & PROJECTS
Innovative Energy, Power, Transport, Water, Smart Cities, Manufacturing, IT, Agro Projects & Technologies 
Y-77, Hauz Khas, New, Delhi-110016, India. Ph: 8826415770, 9871056471, 9871711430