Uneven economic growth in hapazard, social environment.
World growth was  3.1% in  2018
Current year projections are 3%,
Commodity exporters recovering,
Wanning support multilateraism,
Monetary policy adjustment delayed.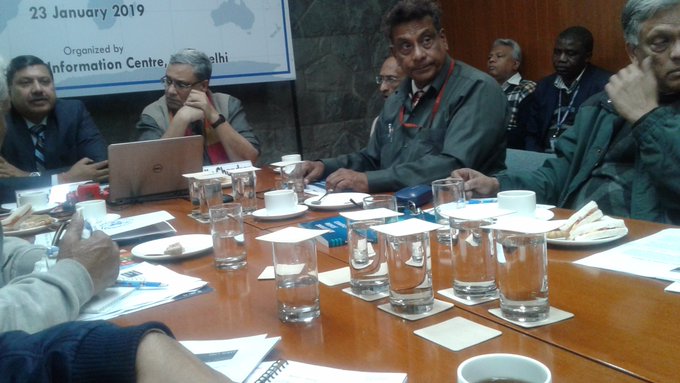 Naresh Kumar Sagar
@Nksagar
World Economic Situation and Prospects 2019
The rest of this chapter focuses on the short-term outlook for the global economy, world trade and international financial flows, and key risks to that outlook.
The implications of this macroeconomic backdrop for the implementation of the 2030 Agenda for Sustainable Development.
Policy challenges are discussed, emphasizing the need for multilateral solutions in the areas of international trade, international finance, and climate change. The chapter also discusses important domestic structural challenges, including overcoming excessive commodity dependence and persistently high levels of poverty and inequality.
Economic prospects in individual regions and country groups.
In 2018, global economic growth remained steady at 3.1 per cent when calculated at market exchange rates, or 3.7 per cent when adjusted for purchasing power parities.
A fiscally induced acceleration in the United States of America offset slower growth in some other large economies, including Argentina, Canada, China, Japan, Islamic Republic of Iran, Turkey and the European Union (EU) .
Despite these slowdowns, economic growth accelerated in more than half of the world's economies in both 2017 and 2018. There are growing signs that global growth may have reached a peak.
Estimates of global industrial production and merchandise trade growth have been tapering since the beginning of 2018, especially in trade-intensive capital and intermediate goods sectors, signalling weaker investment prospects.
The annualized expansion of global industrial production slowed to 3.0 per cent in the first 9 months of 2018, compared to 3.5 per cent