At his inaugural ceremony in the capital Kinshasa on Thursday, Tshisekedi pledged to pursue peace and economic development in the central African country.
Opposition leader Felix Tshisekedi is the new president of the Democratic Republic of the Congo.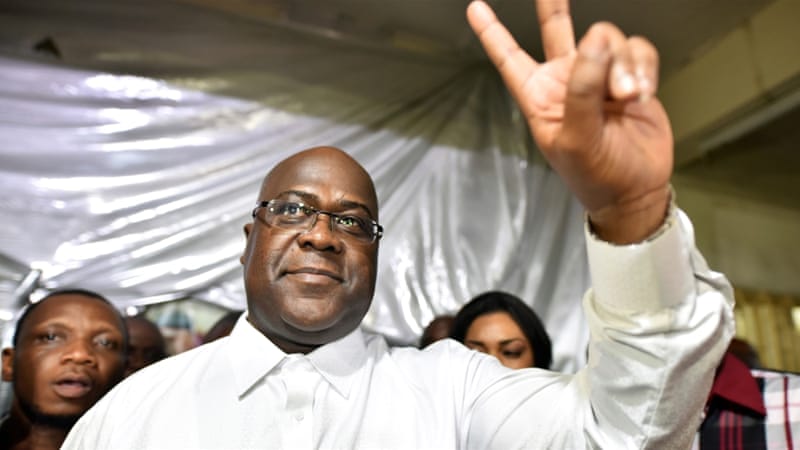 The presidential election was held last month, and Congo's electoral commission declared Tshisekedi the winner earlier this month.
It is the first peaceful transfer of political power since independence in 1960, in a country where leaders had been ousted in coups or assassinated.
But there are accusations of ballot rigging and claims that outgoing President Joseph Kabila struck a secret deal with Tshisekedi to maintain his influence. Both deny the allegations.
The government refused to accept international monitors, though the country's Catholic Church deployed numerous observers to polling stations. The church said another opposition candidate, Martin Fayulu, was taking the lead.
Fayulu's supporters are protesting the result and have clashed with security forces.