Indonesia, floods and landslides  reached  59 people deaths  in Sulawesi island the government said on Friday.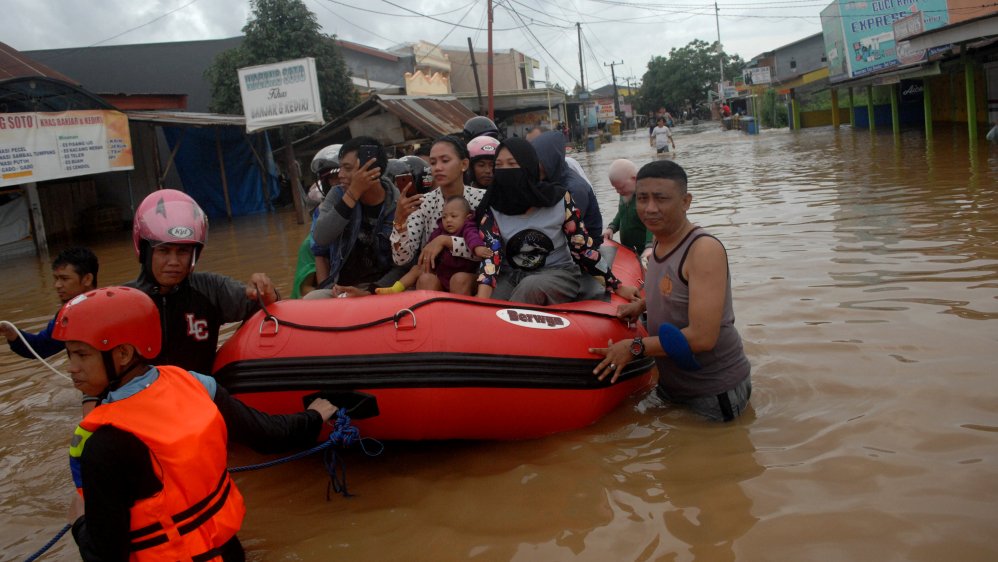 Heavy rains caused rivers to burst their banks and inundate dozens of communities in 11 districts of southern Sulawesi.
Parts of the provincial capital Makassar have also been affected. Some 3,400 people have been evacuated from their homes and given refuge in schools, mosques and tents.
Authorities say floodwaters are receding but the impact of the disaster has ranged far and wide, damaging houses, government buildings, schools and bridges.