Ukrainian court on Thursday sentenced former president Viktor Yanukovich in absentia to 13 years in jail on treason charges, media reports.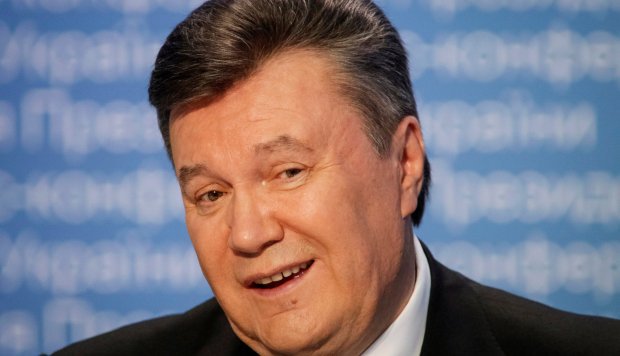 According to a judge, his conduct in office had opened the door to Crimea's unification with Russia and conflict in eastern Ukraine.
Yanukovich fled to Russia in 2014 following street protests against his rule.
In 2014, Yanukovich was ousted as a result of a bloody uprising after his attempts to quell it failed.He fled the country and asked Putin to send troops to Ukraine to help restore his control over the country. "Yanukovich committed a crime against the foundation of Ukraine's national security," judge Vladyslav Devyatko said in Kiev's Obolon District Court.
He was succeeded by Petro Poroshenko, who has adopted a pro-Western foreign policy. Poroshenko's popularity has eroded since then. Ukrainian opposition leader Yulia Tymoshenko, who launched her bid for the presidency on Tuesday, is seen as a favorite in the March 31 vote to unseat the incumbent president.
Yanukovich was also found guilty of "complicity in waging an aggressive war against Ukraine," Devyatko said, adding his prison term would begin "the moment he is detained". The 68-year-old former Ukrainian president did not attend the trial and is believed to be living in Russia.
Earlier in the day authorities had strengthened security around the court as judges took turns reading out their ruling. The court in Kiev has held hearings on the case since 2017.
Yanukovich faces a number of other criminal probes including over usurpation of power and using force against demonstrators.