UN World Economic Situation and Prospects 2019  report was launched at the United Nations India office in New Delhi by Dr. Nagesh Kumar, Head, UN Economic and Social Commission for Asia and the Pacific, Subregional Office for South and South-West Asia (UNESCAP-SSWA). Inputs from reports.
High levels of inequality are a major barrier to achieving the 2030 Agenda for Sustainable Development. Broadening access to education and improving its quality are crucial to redressing this obstacle. Employment policies, such as raising minimum wages and expanding social protection, have also been shown to raise the living standards of the lowest income earners. Prioritizing rural infrastructure development, through public investment in transport, agriculture and energy, can also support poverty alleviation and narrow the rural-urban divide.
GDP growth, 2018. India: 7.2% Bangladesh: 7% China: 6.6% Philippines: 6.6% Malaysia: 5.7% Egypt: 5.4% Pakistan: 5.4% Indonesia: 5.3% Ireland: 4.5% Iran: 4% Thailand: 4% Israel: 3.9% Iraq: 3.1% Ukraine: 3% Australia: 2.9% Austria: 2.9%
$3.7 trillion could be unlocked by the Fourth Industrial Revolution by 2025. But could it also help close income and wealth gaps?PWC reports.
Highest youth unemployment. South Africa: 52% Greece: 38% Nigeria: 36% Spain: 34% Italy: 31% Morocco: 27% Iran: 28% Algeria: 26% Serbia: 25% Croatia: 23% Albania: 23% Turkey: 22% France: 21% Cyprus: 19% Sri Lanka: 19% Portugal: 19% Slovakia: 18%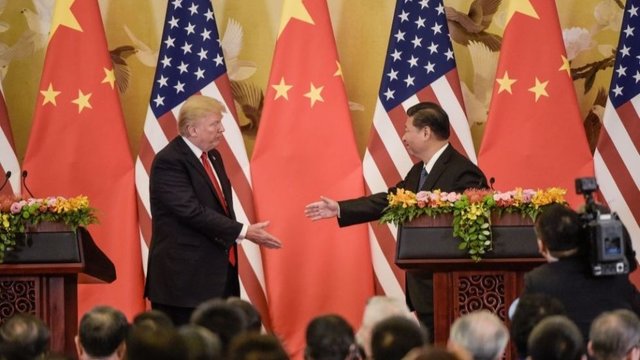 The Industry on transition the employments opportunities are crushed by corporate to take decisions for automation to bring efficient at low cost.The dilemma of governance is in deep balance between creating new jobs with advent of innovations and automation, AI, Sensors, mechanized automation low cost in production and efficiency along with quality at its best.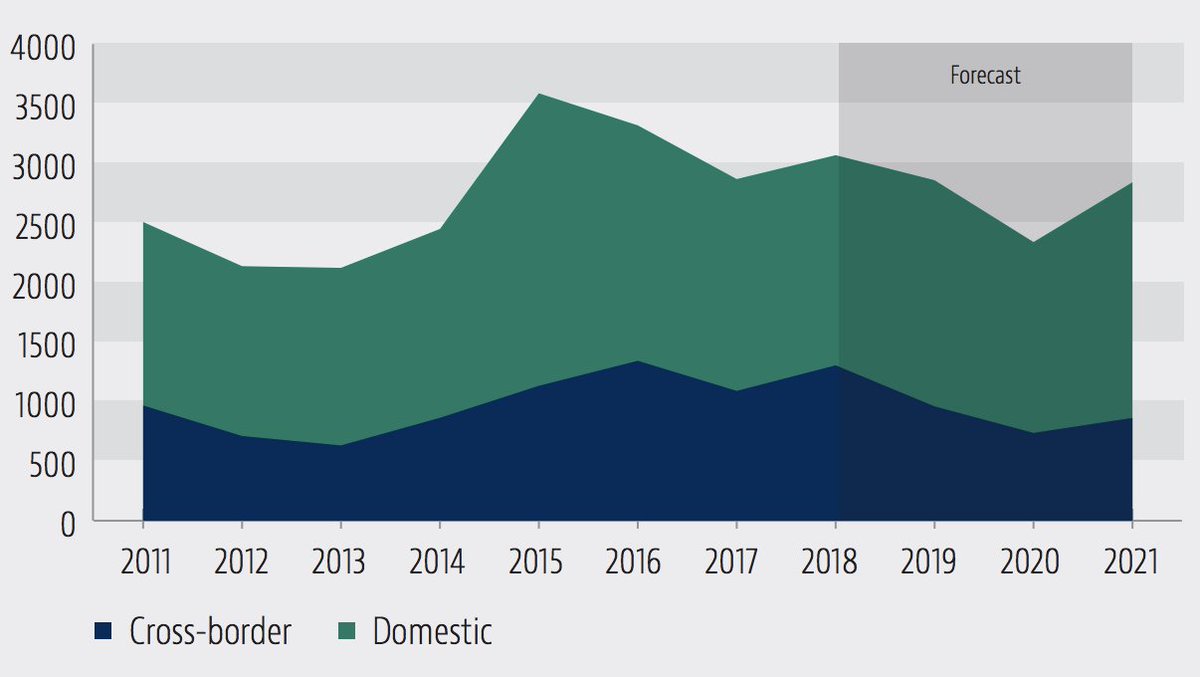 On the other hand policymakers policymakers government has deep rooted promise to build  workforce of employment at four levels for efficient human force along with the progressive skillful, latest pace of primary to high tech education and along with   health to its center.
Share of population with access to sanitation, 2015. US: 100% Australia: 100% Saudi: 100% Japan: 100% Canada: 100% Germany: 99% UK: 99% France: 99% Turkey: 95% Iran: 90% Mexico: 85% China: 77% Russia: 72% Indonesia: 61% India: 40% Nigeria: 29% South Sudan: 7% (World Bank)
India share of global GDP (PPP). 1989: 3.5% 1999: 4.2% 2009: 5.6% 2019: 7.9%
Indian economy is expected to expand by 7.6 and 7.4 per cent in 2019 and 2020, respectively, after expanding by 7.4 per cent in 2018. Economic growth continues to be underpinned by robust private consumption, a more expansionary fiscal stance and benefits from previous reforms.
In many developed countries, growth rates have risen close to their potential, while unemployment rates have dropped to historical lows. Among the developing economies, the East and South Asia regions remain on a relatively strong growth trajectory, amid robust domestic demand conditions.
Beneath the strong global headline figures, however, economic progress has been highly uneven across regions. Despite an improvement in growth prospects at the global level, several large developing countries saw a decline in per capita income in 2018.
Even among the economies that are experiencing strong per capita income growth, economic activity is often driven by core industrial and urban regions, leaving peripheral and rural areas behind.
While economic activity in the commodity-exporting countries, notably fuel exporters, is gradually recovering, growth remains susceptible to volatile commodity prices.
For these economies, the sharp drop in global commodity prices in 2014/15 has continued to weigh on fiscal and external balances, while leaving a legacy of higher levels of debt.
Economic growth accelerated in more than half the world's economies in both 2017
2018. Developed economies expanded at a steady pace of 2.2 per cent in both years,
growth rates in many countries have risen close to their potential, while unemployment rates in several developed economies have dropped to historical lows.
Fastest growing GDP, 2019. Ethiopia: 8.5% Rwanda: 7.8% Ghana: 7.6% India: 7.4% Bangladesh: 7.1% Ivory Coast: 7% Cambodia: 6.8% Myanmar: 6.8% Panama: 6.8% Djibouti: 6.7% Philippines: 6.6% Tanzania: 6.6% Iraq: 6.5% Vietnam: 6.5% Mongolia: 6.3% China: 6.2% Kenya: 6.1% Uganda: 6.1%
Among the developing economies, the regions of East and South Asia remain on a relatively strong growth trajectory, expanding by 5.8 per cent and 5.6 per cent, respectively in 2018.
Economic activity at the global level is expected to expand at a solid pace of 3 %
in 2019, but there are increasing signs that growth may have peaked.
The growth in global industrial production and merchandise trade volumes has been tapering since the beginning of 2018, especially in trade-intensive capital and intermediate goods sectors.
Worst performing currencies against US Dollar over past year. Venezuela: -2,500,000% Argentina: -90% Turkey: -42% Pakistan: -25% Brazil: -21% Russia: -18% Sri Lanka: -18% Kazakhstan: -18% South Africa: -17% Sweden: -14% Iran: -14% India: -12% Poland: -12%
Leading indicators point to some softening in economic momentum in many countries in 2019, amid escalating trade disputes, risks of financial stress and volatility, and an undercurrent of geopolitical tensions. At the same time, several developed economies are facing capacity  constraints, which may weigh on growth in the short term.
These headline figures conceal fragilities and setbacks in many developing economies and the uneven pace of economic progress across the world. While economic prospects at the global level have improved over the past two years, several large developing countries have seen per capita income decline.
Further declines or weak per capita income growth are anticipated in 2019 in Central, Southern and West Africa, Western Asia, and Latin America
and the Caribbean—homes to nearly a quarter of the global population living in extreme poverty.
States where per capita growth is strong, it is often driven by core industrial regions,
leaving peripheral and rural areas behind.  The unemployment rates are at historical lows in several developed economies, many individuals, notably those with low incomes, have seen little or no growth in disposable income for the last decade. More than half of the world population has no access to social protection, perpetuating high levels of subsistence activities. These imbalances push the targets of eradicating poverty and creating decent jobs  for all further from reach. Inadequate income growth also poses risks to many of the other
Sustainable Development Goals, as countries strive to alleviate infrastructure bottlenecks, improve health, upgrade human capital and broaden opportunities
Maths and science education quality, 2018. 1. Singapore 2. Finland 3. Switzerland 4. Lebanon 5. Netherlands 6. Qatar 7. Belgium 8. Estonia 9. Hong Kong 10. US 11. Slovenia 12. Denmark 13. UAE 14. Canada 15. Germany (World Economic Forum)
Policymakers must work to contain short-term risks from financial
vulnerabilities and escalating trade disputes, while advancing a longer-term development strategy towards economic, social and environmental goals. Decisive policy actions rely on a multilateral, cooperative and long-term approach to global policymaking in key areas, including combating climate change, sustainable finance, sustainable production and consumption, and redressing inequality. This also requires progress towards a more inclusive.
Average yearly GDP growth, past 25 years. China: 9.2% India: 7% Vietnam: 6.8% Bangladesh: 5.9% Sri Lanka: 5.6% Singapore: 5.4% Malaysia: 5.2% Indonesia: 4.7% South Korea: 4.6% Nepal: 4.4% Pakistan: 4.4% Kazakhstan: 4.3% Thailand: 3.7% Australia: 3.2% Russia: 2.1% Japan: 1%
Slowest GDP growth, 2019. Venezuela: -5% South Sudan: -4.5% Iran: -3.6% Sudan: -1.9% Argentina: -1.6% Puerto Rico: -1.1% Nicaragua: -1% Barbados: -0.1% Turkey: +0.4% Ecuador: +0.7% Japan: +0.9% Italy: +1% Lesotho: +1.2% Lebanon: +1.4% South Africa: +1.4% UK: +1.5% Jamaica: +1.5%