Speaker John Bercow is battling to keep the Commons under control, taking points of order from Conservative MPs unable to intervene in Mr Corbyn's speech.
MPs attempting to tell the Speaker what to do and how to manage the debate are "beyond credulity", Mr Bercow says
Jeremy Corbyn asks if the prime minister is "seriously" suggesting that 14 February should be the date for the next debate on Brexit.
A second referendum would be like asking the public to vote again until they give the right answer, but so far, that is precisely what she is asking this House to do, he says.
He says he hopes MPs back amendments to avoid the UK crashing out without a deal, as "everyone except the prime minister says this would be disastrous".
"To crash out without a deal would be deeply damaging for industry and the economy," he says, noting that he backs Labour MP Yvette Cooper's amendment, with a three months' extension of Article 50 for "renegotiation".
Once again UK PM has opened the debate to amend to agree the parliament with her amended version of divorce brexit deal however the opposition is unable to be decisive the UK Pm has the chance to win or give up her efforts in such situation either she will be replaced by another leader or snap polls with such drastic changes for which the nation is still not made up her mind.
Another referendum to nullify the first would not hold ground as the voice of masses rules supreme in democracy.
We're live in the House of Commons as the Prime Minister says she'll ask the EU to reopen the Brexit deal. MPs votes tonight could shape future talks with the EU.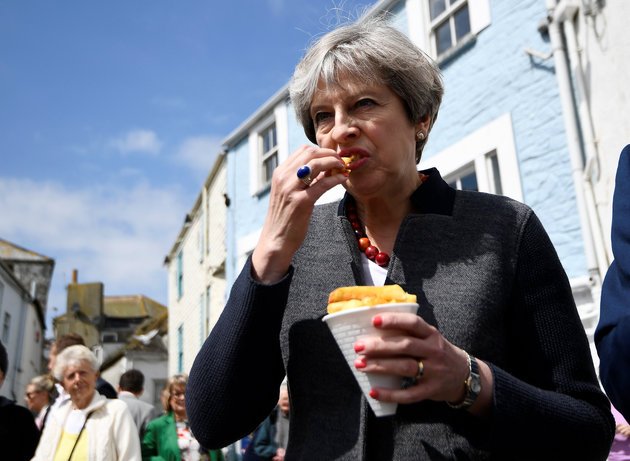 "We have to have a deal which can carry the support of Parliament and that's going to require some changes to the withdrawal agreement," the spokesman said.
It will not be any comfort to say "I told you so" when a no-deal Brexit happens, Mr Corbyn says, when cancer patients can't get medication and there's chaos at ports.
"Tonight we have the opportunity to take no-deal off the table," he adds.
Labour have always called for no-deal to be taken off the table, and if MPs vote to do this, he says he will be happy to meet with the prime minister for Brexit talks.
The prime minister's red lines must change, he says, with the primary part of Labour's amendment about finding a consensus.
The EU has always said it would be happy to return to negotiations if these red lines were shifted, he says.
However, the PM has still given no indication of what red lines will be changed, despite her support for the Brady amendment. Reports BBC