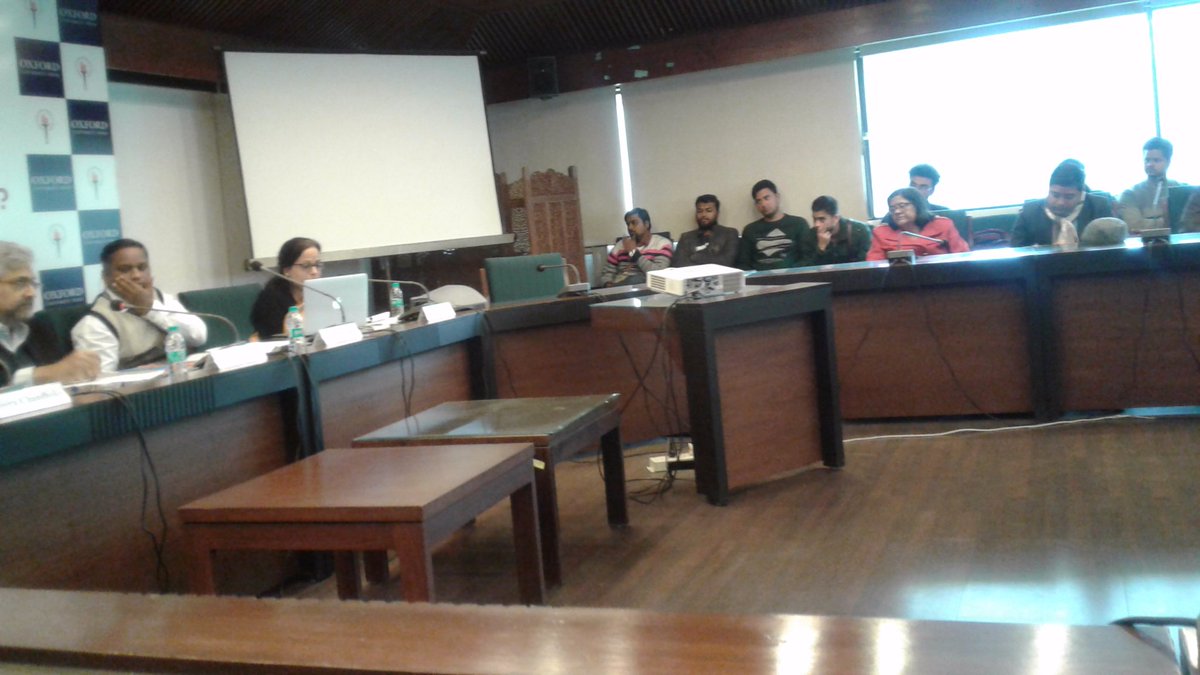 New Delhi, January 30, 2019: In an innovative move to commemorate the 150th birth anniversary of Mahatma Gandhi, the Export-Import Bank of India (Exim Bank) has worked with rural artisans from across the country to develop paintings on his life and legacy in their traditional art forms. Exim Bank had engaged fifteen traditional artists to develop the paintings, based on different events from Mahatma Gandhi's life exclusively for Exim Bank.
The artists representing 12 different traditional art forms from Dahanu in Maharashtra (for Warli painting), Kotra Sultanband near Bhopal in Madhya Pradesh (for Gond painting), Kamrup in Assam  (for North East weaving), Chandanpur in Odisha (for Pattachitra painting), Srinagar in J&K (for  Papier Mache art), Triplicane in Tamil Nadu (for Tanjore painting), Mathura in Uttar Pradesh (for Sanjhi craft), Paschim Medinipur in West Bengal (for Pattua painting), Srikalahasthi in Andhra Pradesh (for Kalamkari painting), Ahmedabad in Gujarat (for Mata-Ni-Pachedi) and Bhilwara in Rajasthan (for Phad painting)  and Madhubani in Bihar (for Madhubani painting) were commissioned for the project, who developed 25 exclusive paintings for Exim Bank.
"We shared the concept about the project and left it to the artisans to develop the paintings according to their own interpretation of important events from Mahatma Gandhi's life. The three monkeys, which is a pictorial maxim of 'see no evil, hear no evil, speak no evil,' was one of the favourite themes of the artists and it was manifested in several paintings of the Gond artists who worked on the project. All the paintings have a story to tell and the artists worked for over two months on them," said Mr. Vikramaditya Ugra, General Manager, who led the project. "The paintings reflect the vision of the common people of India, who played the most significant role in Gandhi's journey from a lawyer to the Father of the Nation," he added.
These paintings have been used in the desktop calendar of Exim Bank for 2019. To provide a bigger platform to these traditional Indian art forms and in furtherance of its efforts to pay homage to the Father of our Nation, Exim Bank is also organising exhibition of the traditional paintings across various centers in the country. The first such exhibition is being organized at the Nehru Memorial Museum and Library in New Delhi from January 30-February 02, 2019. This exhibition will be a non-commercial event and the paintings on display will be solely for the purpose of educating the audiences about the life and legacy of Mahatma Gandhi through various traditional Indian art forms. From Delhi, the exhibition will travel to Pune, Ahmedabad, Kolkata and Mumbai.
Exim Bank believes in promoting all round development of the Indian economy and also supports enterprises and artisans based out of rural areas of the country. Exim Bank has over the years supported artisans under its grassroots initiatives and market advisory programmes in getting domestic and international orders.