AAP's Atishi launches crowdfunding drive for 2019, gets endorsement from Yashwant Sinha, Jignesh Mevani, Karuna Nundy, Javed Jaffery among others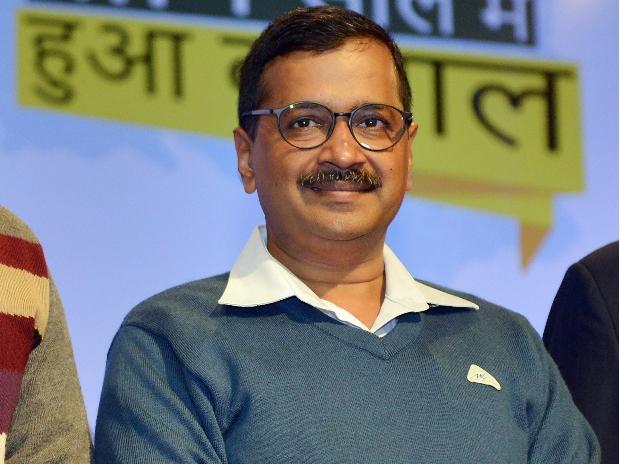 _Within 3 hours of launching the campaign on crowdfunding platform www.OurDemocracy.in, over Rs 2 lakh rupees have already been donated by supporters_
Aam Aadmi Party's East Delhi Lok Sabha in-charge Atishi launched a crowdfunding campaign for the 2019 Lok Sabha election at 3 PM on Wednesday, 6th February. Atishi's supporters online trended #ISupportAtishi and helped raise funds for the AAP leader. Several senior political leaders, including former Union Minister Yashwant Sinha, Gujarat MLA Jignesh Mevani, actor Javed Jaffery, lawyer-activist Karuna Nundy, among others.
Former Union Minister Yashwant Sinha tweeted a video endorsing Atishi's work as Advisor to Delhi's Education Minister Manish Sisodia. He said, "Atishi's efforts have dramatically improved the condition of Delhi's government schools. Someone like her needs to have a voice in Parliament. I appeal to the people of East Delhi to vote for her and elect her to the Lok Sabha."
(https://twitter.com/YashwantSinha/status/1093078951793111040)
Gujarat MLA and youth leader Jignesh Mevani also tweeted in support of Atishi's campaign. "There are some candidates who deserve our support beyond caste, religion and party lines. Atishi is one such candidate. Not only has she transformed school infrastructure in Delhi, but also focused on improving the quality of schools. Atishi's presence in the House will be very impactful; as it is there are too few women in the Parliament. I appeal to everyone to contribute to Atishi's campaign in every way possible!" Mevani said in his video appeal.
(https://twitter.com/jigneshmevani80/status/1093099283149053953)
Actor Jaaved Jaafery tweeted (sic), "With reference to the upcoming Delhi elections. I, with many others, truly believe that having Atishi in Parliament will help the cause of public education to become part of the National political discourse. A crowd funding campaign launched tmrw. social media can be a blessing or a curse.. use it wisely.. check out your candidates thoroughly before voting.. these are the kind of honest and educated change makers we need." https://twitter.com/karunanundy/status/1093113804651720704
Lawyer-activist Karuna Nundy said, "#ISupportAtishi, because she  transformed Delhi's school system as advisor, imagine what she'd do as Minister? She has a Stephen's, Oxford brain & the integrity to give up money for public good. I will support honest, dynamic people cross party #Imagine a LokSabha full of them."
Author Manu Pillai tweeted, "Have been reading a great deal about Atishi's remarkable work in govt schools in Delhi. Regardless of affiliations and loyalties, someone like her deserves to be in Parliament. Happy to donate and urge others also to support her work." https://twitter.com/UnamPillai/status/1093080160260292608
Within 3 hours of launching the campaign on crowdfunding platform www.OurDemocracy.in, over Rs 2 lakh rupees have already been donated by supporters. Aam Aadmi Party has always believed that corruption-free India can be made a reality if political parties attract clean funding for elections. The overwhelming success of this campaign is an indicator that people are willing to support honest politics if it translates into the kind of governance displayed in Delhi by the Arvind Kejriwal government.