RBI's Monetary Policy Committee, led by Governor Shaktikanta Das, cut its repo rate by 25 basis points to 6.25 per cent and changed its stance to 'neutral' from 'calibrated tightening'. MPC voted 4-2 in favour of the rate cut. They were unanimous in switch in stance. MPC members Chetan Ghate and Viral Acharya were for status-quo in rates; decision on changing stance to neutral was unanimous.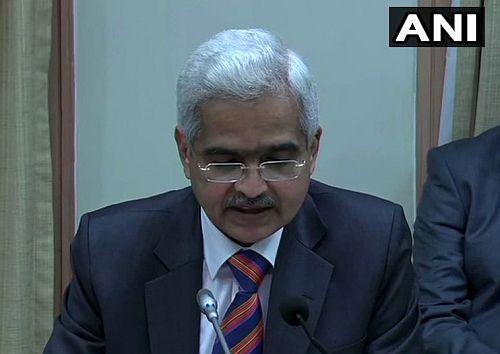 On the basis of an assessment of the current and evolving macroeconomic situation at its meeting today, the Monetary Policy Committee decided to:
Reduce the policy repo rate under the liquidity adjustment facility (LAF) by 25 basis points from 6.5 per cent to 6.25 per cent with immediate effect.
Consequently, the reverse repo rate under the LAF stands adjusted to 6.0 per cent, and the marginal standing facility (MSF) rate and the Bank Rate to 6.5 per cent.
RBI expects GDP growth to go up to 7.4 pc in FY20, from the FY19 government estimate of 7.2 pc.
Union budget proposals will boost demand by raising disposable incomes, it said, but may take time to play out.
RBI revises downwards retail inflation forecast to 2.8 pc for March quarter 2019.