Madrid endured a massive rally on Sunday, as people took to the streets to express their support of a united Spain and to reject any concessions by the government to the Catalan independence movement.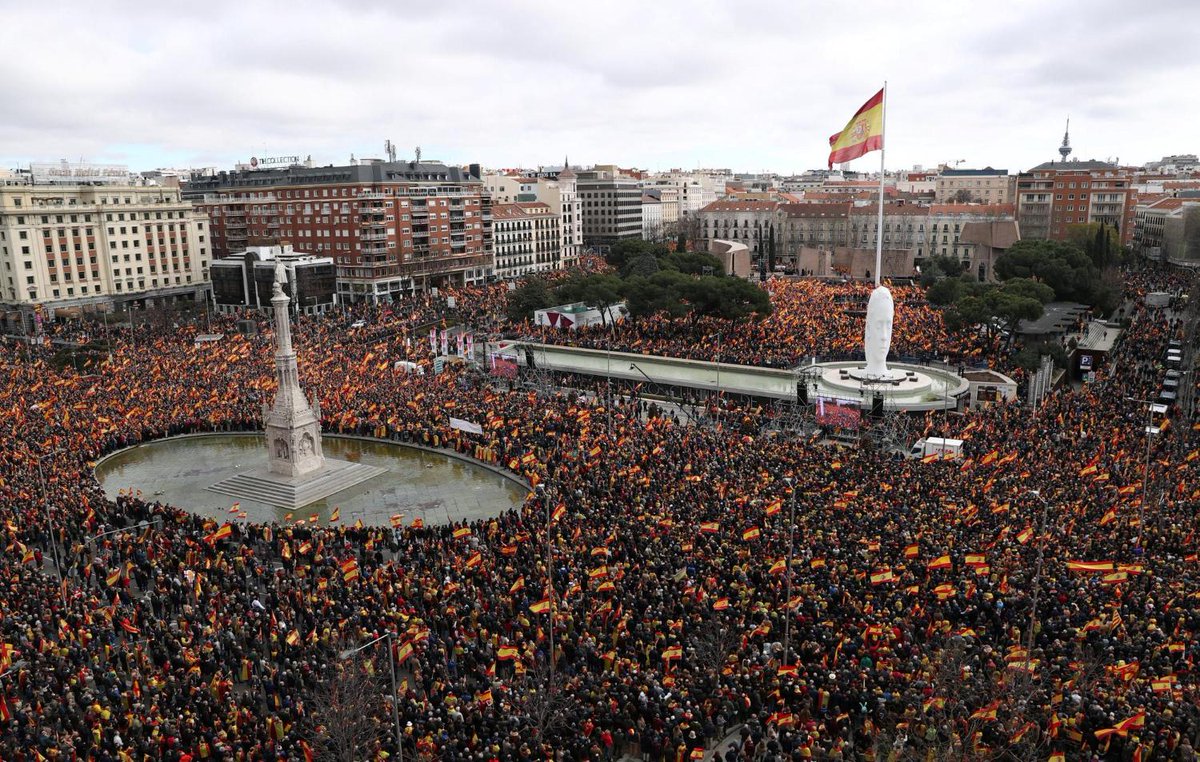 Some 45,000 have participated in the protest, Reuters reported, citing officials. The rally was called by opposition center-right and right-wing parties, following the efforts of the government, led by Socialist PM Pedro Sanchez, to establish a dialog with Catalan separatists.
The last straw was the government's proposal to appoint a rapporteur in talks among political parties to address the Catalan issue, as the move was decried by the opposition as a "betrayal"of Spain.
The massive rally comes just two days before the trial of 12 Catalan independence leaders kicks off. They face up to 25 years behind bars over alleged misuse of public funds and rebellion for their role in the 2017 Catalan independence referendum.
Huge protests took place in Madrid on Sunday by centre-right parties who are opposed to moves by the Spanish PM Pedro Sánchez to ease tensions in the Catalonia region.
Sánchez said he would appoint a rapporteur for talks with separatists but the Popular Party and Ciudadanos said such a move would be giving in to separatist pressure and called for an early general election.
Far-right groups also attended the protest adopting the slogan, "For a united Spain. Elections now!"
Campaigners for Catalan independence regained power in Barcelona in May last year after being under direct rule by Madrid for seven months.