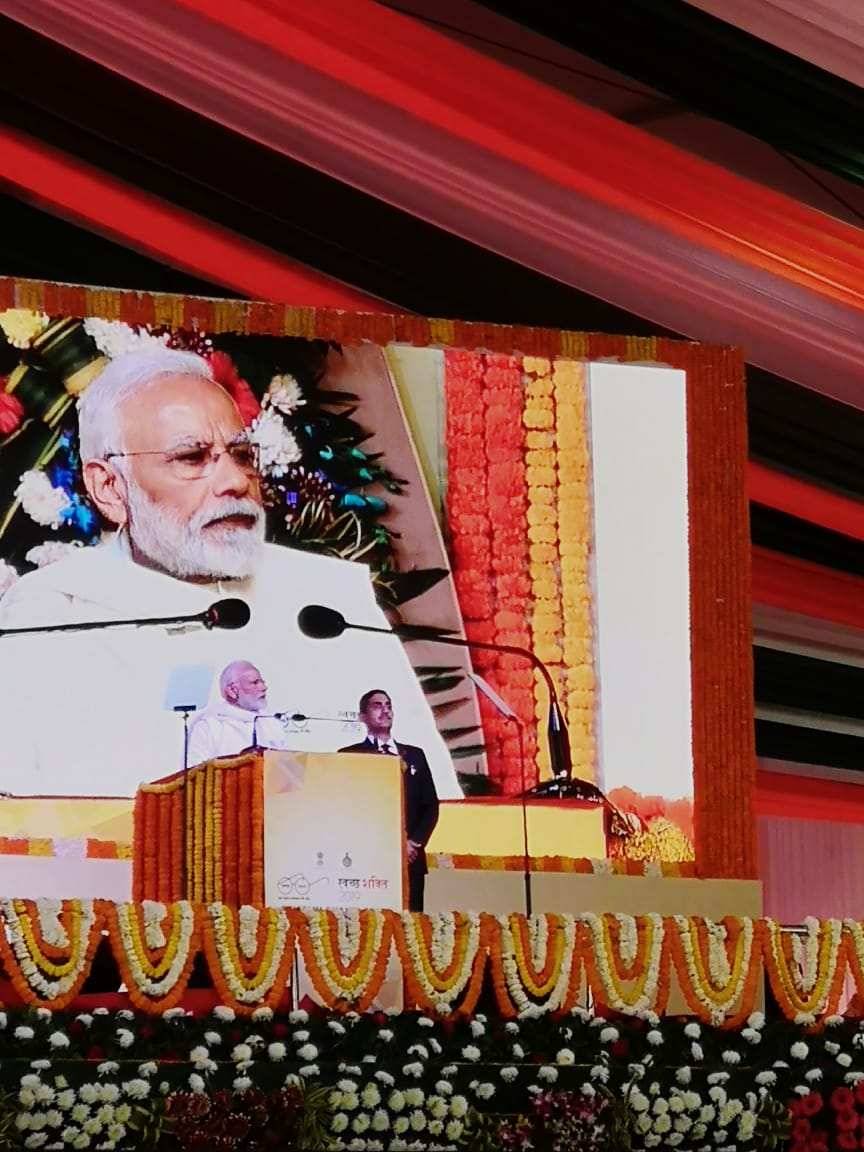 Even Indira Gandhi Can't Save SINKING Rahul INC Presently
February12, 2019 (C) Ravinder Singh progressindia2015@gmail.com
Congress polled just 7.53% votes from UP in LS2014 – BSP+SP – 19.77+22.35% = 42.12% plus 0.86% by RLD – Could have won 55-60 seats in alliance from UP alone in LS2014 but managed only 2 seats. UP State alone could have kept BJP out of office.
In UP Population of over 200m Congress Polled only 6m Valid Votes. It is 'Utterly Foolish' for Rahul Congress to go alone again in 2019.
I was 11-12 years old when I first went to watch Indira Gandhi and Jan Sangh leaders speak at a political venue near my school. She used to come for 15 minutes and say few line – 'Jan Sangh is party of Traders & Middlemen' and win 350 seats. Jan Sangh leaders would give long speeches but get only few seats in India.
In the 1950s, Indira, now Mrs Indira Gandhi after her marriage, served her father unofficially as a personal assistant during his tenure as the first Prime Minister of India. Towards the end of the 1950s, Indira Gandhi served as the President of the Congress.
She was elected to Rajya Sabha in 1964 soon after death of her father Pt Nehru, was inducted as Information & Broadcasting Minister – in 1966 she was Prime Minister.
Rahul Gandhi was elected to LOK SABHA in 2004, this is his 3rd Term yet he has not taken any important position in Cabinet nor took interest Parliamentary Committees.
In 15 years RAHUL made no friends in LOK SABHA from Political Allies who always supported Manmohan Singh government for 10 years.
Congress is ZERO in Political Campaigns – doesn't hire CONSULTANTS – and gets MAULED every day. Though this is TOP INVENTOR deep understanding of all sectors like MP uses only 8MAF of 18MAF Narmada Waters – even simple adds like –
Village Electrified – Congress 6,00,000 – BJP 18,000
Would have BLUNTED the Negative Campaign.
Every Village to Have 'Foods Market in 2019' Farmers to Get 50% of Retail Value of Foods in 2019 itself.
50% Foods Processed in Villages Itself by 2020-24.
Separate Budgets for 1. Public Transport [Railways & Buses] and 2. Rural Development.
Triple BANK CREDIT to MSMEs in 2019-24 Period.
INVENTING INDIA THINK TANK – INNOVATIVE TECHNOLOGIES & PROJECTS
Innovative Energy, Power, Transport, Water, Smart Cities, Manufacturing, IT, Agro Projects & Technologies 
Y-77, Hauz Khas, New, Delhi-110016, India. Ph: 8826415770, 9871056471, 9871711430