Clashes broke out between youth and government forces near the site of gunfight at Pinglena village of South Kashmir's Pulwama district on Monday local media reports.
Police in #Pulwama appeals to locals to leave the site of Pulwama encounter. Four 55 Rashtriya Rifles personnel have lost their lives & one injured and two terrorists neutralised in the ongoing operation. (Visuals deferred by unspecified time) #JammuAndKashmir ANI reports.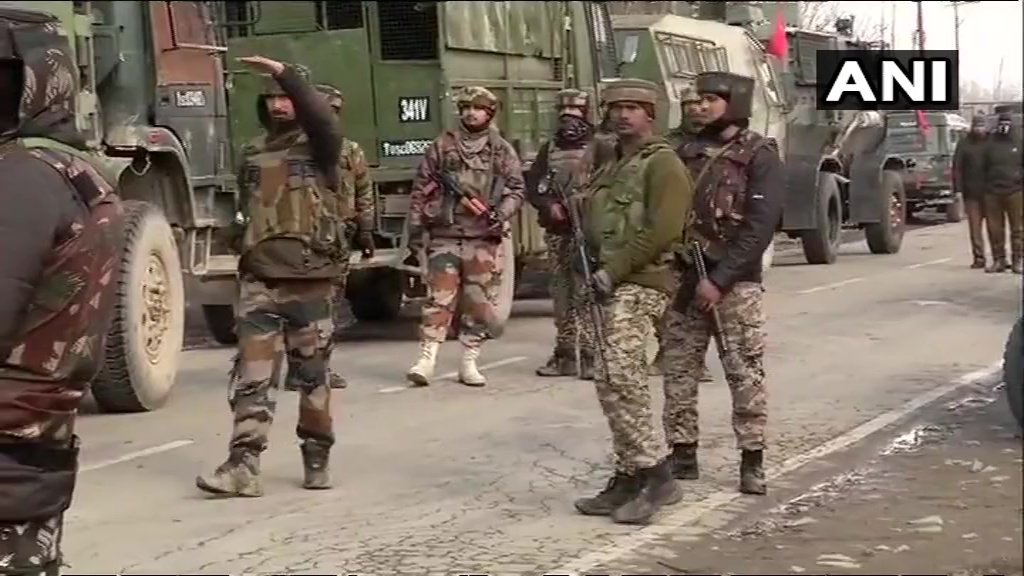 Pinglana, Pulwama encounter: One AK-47 & one pistol recovered. Identification of bodies of the two militants killed during encounter, yet to be confirmed. Search operation continues. #JammuAndKashmir ANI
Witnesses said that hit streets and pelted stones on forces to disrupt the anti-militancy operation.
They said that forces retaliated by firing teargas smoke shells and pellets to disperse the stone-pelting youth.
Earlier, two militants, four Army men and a civilian were killed in the gunfight.