Naresh Kumar Sagar
Mail Today Build India Summit Inaugural Address by Mr VipulGoel Minister of Industry & Commerce Haryana state
Khel Niti we are the best.
Gas  Connection just toll dial away.
Free ODF, License Raj,Ease of business 100 Cr get open windows.
Skill Training centre in Faridabad.
Great manufacturing hub for Tractors
Auto sector two wheelers MSME Footwear Food Processing policies.
International Gita Summit Kurekhstra
National Highway well marked.
Gurgaon is international standard town to have 5 new cities Manser to Kundli
International Airport Hissar connected with highways.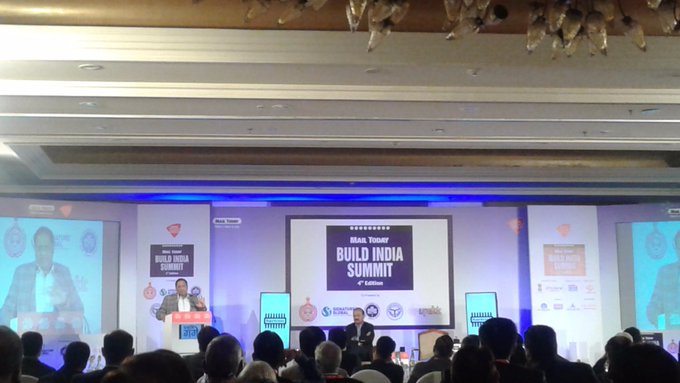 Haryana is best colonized state and five cities fill up short coming.
IT hubs coming up in various towns Kundli

Mail Today Build India Summit.
Welcome Address Raj Chengappa Gr Editorial Director, India Today Group