Bangladesh, at least 79 people were killed when a fast moving devastating fire broke out in an apartment building also used as a chemical warehouse in  Chawkbazar of the capital Dhaka yesterday.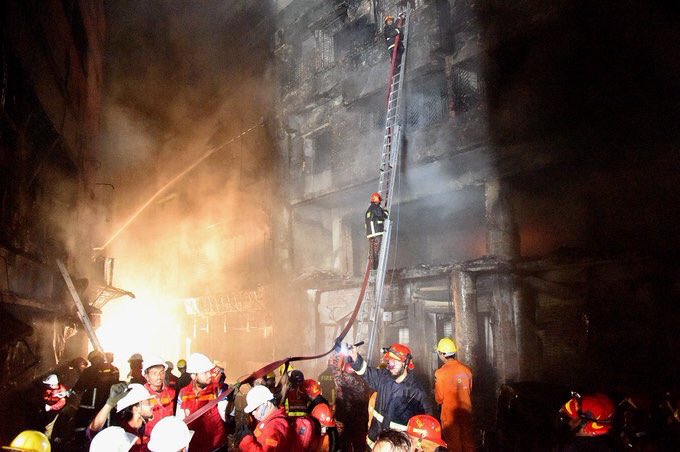 The blaze broke out on Wednesday night in a residential building that had flammable chemicals stored on one floor. It then quickly spread to nearby buildings.
Members of a bridal party are thought to be among the victims.
The centuries-old Chawkbazar district has very narrow streets and residential buildings only inches apart.
Bangladesh's fire service chief Ali Ahmed said the blaze which began at 10.40 PM yesterday, might have originated from a gas cylinder and quickly spread through the building where highly flammable chemicals were stored.