Voters in Senegal headed to the polls on Sunday to elect a new president.
Nation has 6.5 million Senegalese are registered to vote in Sunday's presidential election pitting incumbent president Macky Sall against four other aspirants.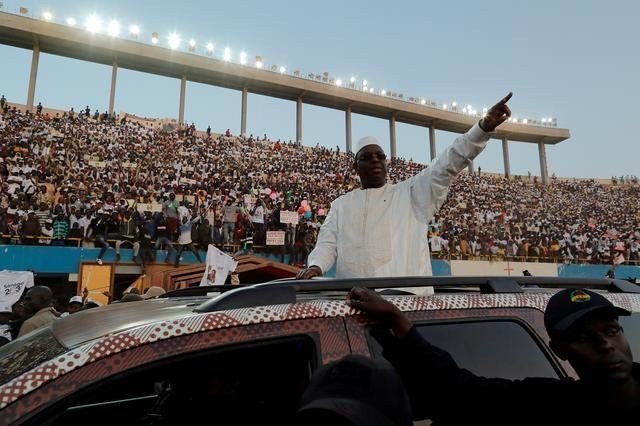 Incumbent President Macky Sall became the front runner after two prominent opposition figures former minister Karim Wade and former Dakar mayor Khalifa Sall were barred from the election due to convictions for misuse of public funds.
Sall's competitors are former Prime Minister Idrissa Seck, Issa Sall of the Unity and Assembly Party (PUR), former Justice and Foreign Minister Madicke Niang and tax inspector-turned parliamentarian Ousman Sonko.
Senegal with 15,000 polling stations opened around the country at 8 a.m. and will close at 6 p.m., with preliminary results expected not long after.
Sall, who represents the Alliance for the Republic party, has mostly campaigned on the promise to implement a second phase of his socio-economic development program.
He has been in power since 2012 and his initiatives include investment in infrastructure and a social grant system for the West African nation's poorest families.
Sall's main rival is Idrissa Seck, 59, a former prime minister and candidate of the Rewmi party.