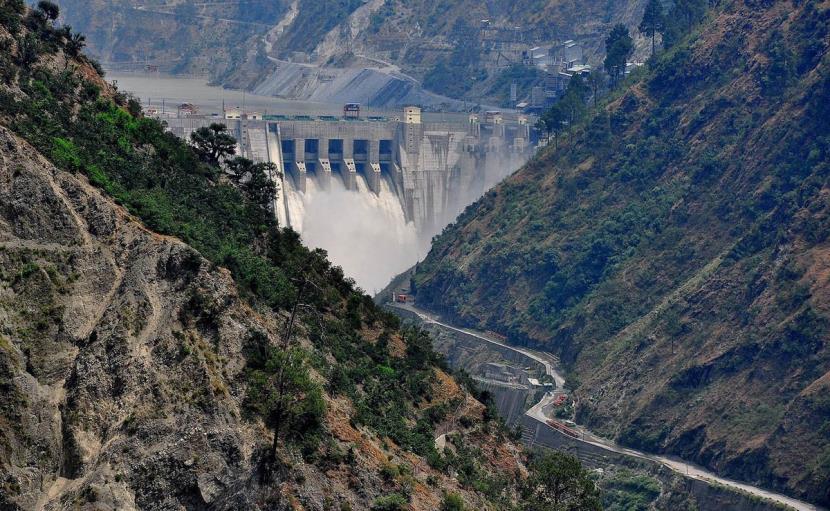 February25, 2019 (C) Ravinder Singh progressindia2015@gmail.com
India lose about 5 MAF water every year since 1960 Indus Water Treaty from its entitled share in Indus Basin from Eastern Rivers – Ravi, Beas and Sutlej.
India utilizes 95% share of waters of Eastern rivers under Six dams & river links/canal projects.2 MAF of water from Ravi is still flowing unutilized to Pakistan.Three ongoing projects will help India to utilize its entire share under the Indus Waters Treaty 1960.
@nitin_gadkari did not talk about breaking the Indus water treat #IWT. He only meant to stop the water from our share of rivers that ultimately goes un-used into #Pakistan. Because of an abandoned dam project from 1995.
India Transferred Substantial part of Indus Rivers to Upper Yamuna Basin than Building STORAGE Projects in Upper Yamuna Basin – to utilize at least 5 MAF water going waste to sea – Upper Yamuna Water Sharing agreement was concluded in 1954 but in 65 years no storage is built to Harness Upper Yamuna waters.
For more than 10 Years GOI had given these 7 projects as per list status of 'Projects of National Importance.'
It is not just 10 MAF Loss but 20 MAF loss as Canal Waters are REUSED By Tube-wells for Irrigation and in Urban areas Sewage water is Recycled.
INVENTING INDIA THINK TANK – INNOVATIVE TECHNOLOGIES & PROJECTS
Innovative Energy, Power, Transport, Water, Smart Cities, Manufacturing, IT, Agro Projects & Technologies 
Y-77, Hauz Khas, New, Delhi-110016, India. Ph: 8826415770, 9871056471, 9871711430