Robert Vadra on being asked if he wants to join politics and contest polls, tells news agency ANI: "First, I need to absolve from baseless accusations and allegations. But yes, I will start working on it. There is no hurry. People need to feel that I can make a change… All in time."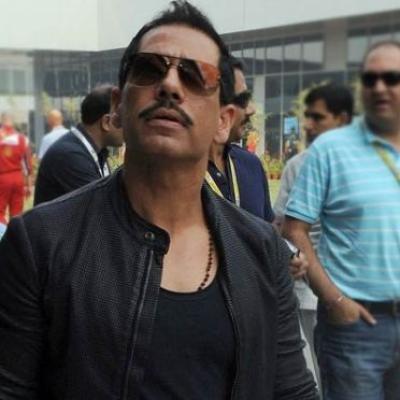 Posters saying 'Robert Vadra ji you are welcome to contest elections from Moradabad Lok Sabha constituency' were seen in Moradabad, Uttar Pradesh, on Sunday.
Vadra had on Sunday hinted at joining politics, saying he may play 'a larger role in serving the people' after the ongoing cases against him are over.
A Delhi court Monday directed the Enforcement Directorate to provide Robert Vadra soft and hard copies of documents seized by it during raids conducted at his offices last year in a money laundering case.
Special CBI Judge Arvind Kumar said it will take up at 2 pm Vadra's separate application seeking directions to the ED to stay interrogation until documents are given to him.
Vadra, who is the brother-in-law of Congress President Rahul Gandhi, had said in the application moved by him on Saturday that the ED has been interrogating him based on seized documents and, therefore, their copies should be provided to him.
Vadra has appeared before the ED for questioning on multiple occasions in Delhi and Jaipur. The court had on February 16 extended the interim bail granted to Vadra till March 2. Vadra had filed an anticipatory bail application in the case linked to allegations of money laundering in the purchase of a London-based property at 12, Bryanston Square worth 1.9 million pounds. The property is allegedly owned by him.