Foreign diplomats from the USA, UK, Russia, Australia, Indonesia, Turkey and six Asean nations being briefed by Foreign Secretary Vijay Gokhale on Indian air strike across LOC in Balakot.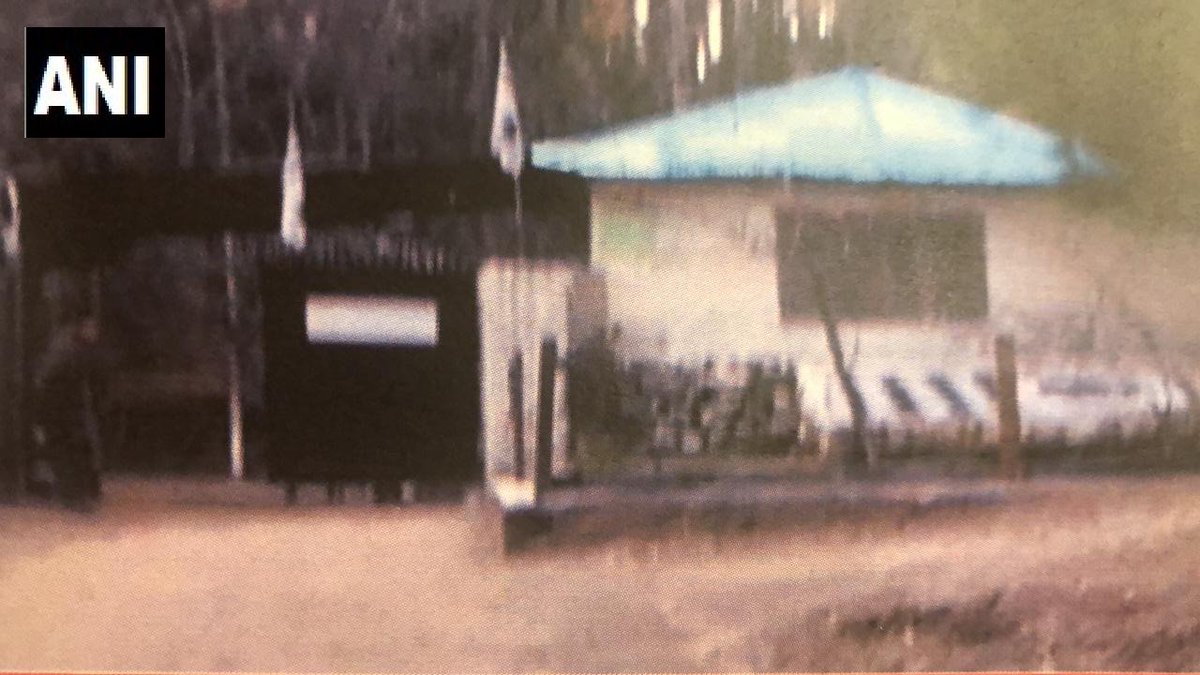 Key Jaish-e-Mohammed terrorist targeted in today's air strikes include Mufti Azhar Khan Kashmiri, head of Kashmir operations. Not known whether he was eliminated or survived the air strike by the IAF.  Ibrahim Azhar, the elder brother of Masood Azhar, who was also involved in the IC-814 hijacking in Kandahar. The brother-in-law Yusuf Azhar was also at the Balakot terror camp.
News agency ANI quoting intel sources tweets this picture of the JeM facility destroyed by Indian Ar Force strikes in Balakot, Pakistan. ANI reported that an ammunition dump was blown up in Balakot by the IAF Mirages had more than 200 AK rifles, uncountable rounds of hand grenades, explosives and detonators.
Intel sources said the strike was an intelligence based counter terror strike and not a military action for the sake of war. The entire suicide bombing training centre and terror set up in Balakot was demolished and over 300 terrorists were eliminated in the covert operation by the Indian Air Force. The intel sources also said flags of US, UK, Israel were painted on the stairs inside the centre.
India struck Jaish-e-Mohammed's biggest camp in Pakistan early Tuesday in a major "preemptive" action killing a large number of terrorists and trainers of the Pak-based terror group preparing to carry out suicide attacks in this country, a top official said. Giving details of the "intelligence led operation" at a news conference in New Delhi.