EAM @SushmaSwaraj arrives in #AbuDhabi for the Ministerial Meeting of @OIC_OCI. India has been invited by HH Sheikh Abdullah bin Zayed Al Nahyan, Foreign Minister of UAE as the 'Guest of Honour'.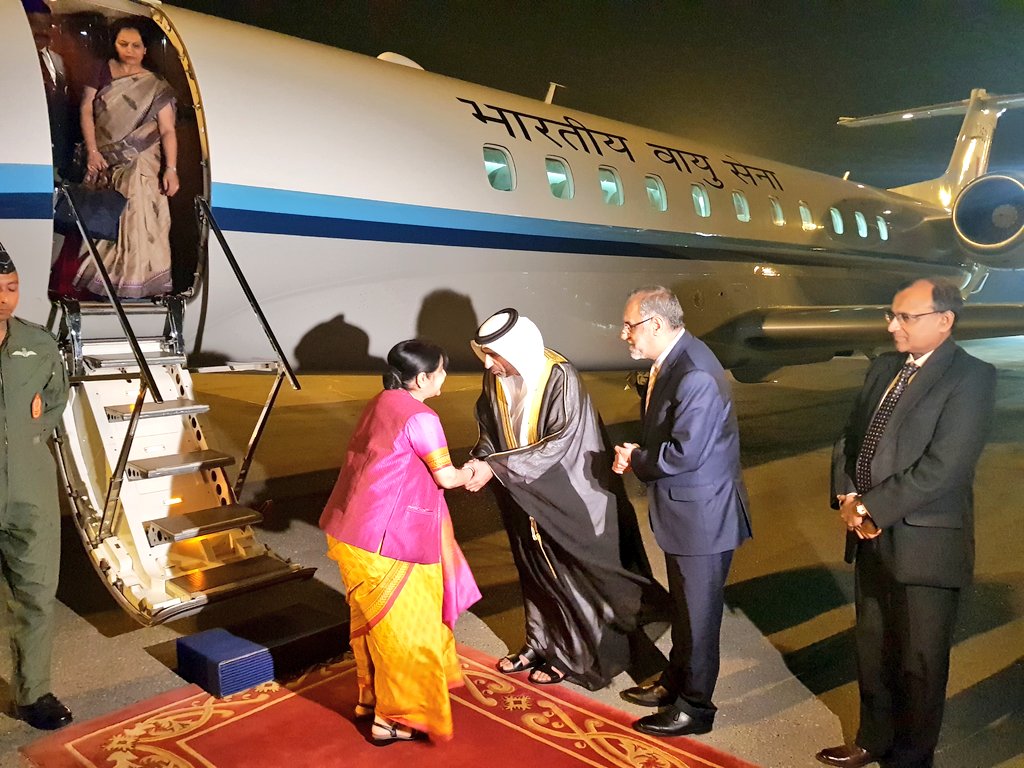 External Affairs Minister Sushma Swaraj at the foreign ministers' meet of the Organisation of Islamic Cooperation (OIC) in Abu Dhabi. She will shortly address the session as the Guest of Honour. Reports ANI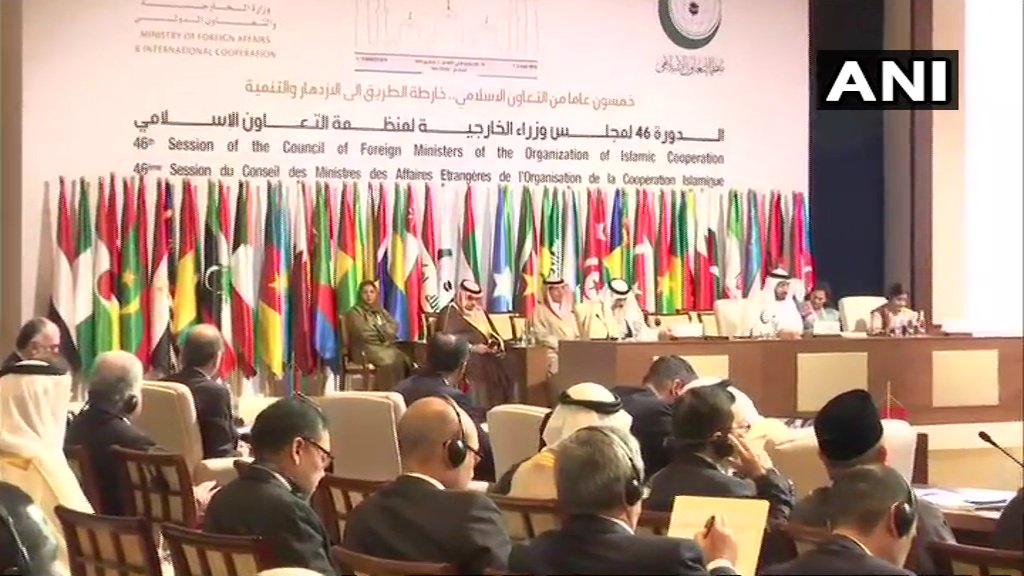 1969: Pak president Yahya Khan doesnt allow India's Fakhruddin Ali Ahmed to attend OIC meet in Morocco
2019: Pak boycotts OIC FMs meet over Indian presence.
Despite letters to OIC Secretary-General to rescind India invite, New Delhi received with full honours.
EAM: I'm honoured to join colleagues from nations that represent a great religion & ancient civilisations. I stand here as representative of land that has been mountain of knowledge, beacon of peace, source of faith & traditions, home to many religions&one of the major economies.
EAM Sushma Swaraj at OIC conclave:. Terrorism is destroying lives,destabilizing regions and putting the world at great peril. Terror reach is growing and the toll it is taking is increasing.
Our Muslim brothers and sisters live in harmony with each other and non-Muslims – it's this appreciation of diversity & coexistence that has ensured that very few Muslims in India have fallen prey to poisonous propaganda of radical ideologies: EAM @SushmaSwaraj at #OIC
EAM Sushma Swaraj at OIC conclave:. OIC members constitute 1/4th of the United Nations and almost a quarter of humanity. India shares much with you, many of us have shared dark days of colonialism.
EAM Sushma Swaraj at OIC conclave:. Many of us saw the light of freedom and ray of hope at the same time,we have stood together in solidarity in our quest for dignity and equality
"India has been a beacon of peace, a home to many religions and now one of the largest economies of the world," says External Affairs Minister @SushmaSwaraj at Organisation of Islamic Cooperation (OIC) conclave.
"The nations represented here bring together multi-ethnicities, culture, heritage and history… In that way India shares a lot with you": External Affairs Minister Sushma Swaraj at Islamic nations' conclave in Abu Dhabi.
EAM
@
SushmaSwaraj
at
#
OIC
: I carry the greetings of 1.3 billion Indians, including more than 185 million Muslim brothers and sisters. Our Muslims brothers and sisters are a microcosm of the diversity of India itself.
In Gulf, our relationships are as old as time: EAM @SushmaSwaraj
EAM
@
SushmaSwaraj
at
#
OIC
:India has always embraced and found it easy to embrace pluralism since it is embedded in the oldest Sanskrit religious text "The Rig Veda" and I quote "एकं सद्विप्रा बहुधा वदन्ति", which means "God is One but learned men describe Him in many way