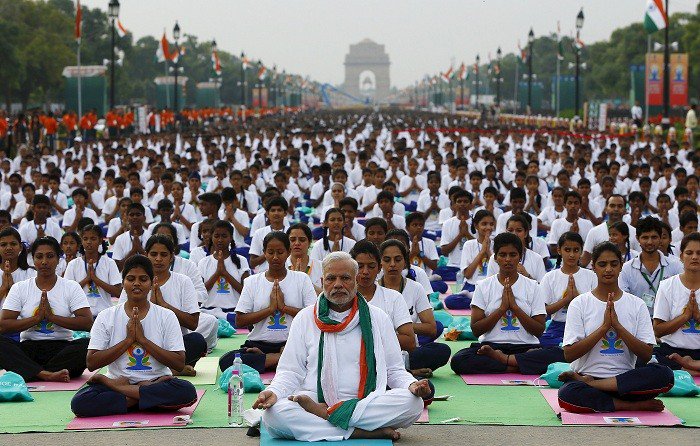 March02, 2019 (C) Ravinder Singh progressindia2015@gmail.com
Everyday land holdings of farmers are shrinking – Farmers conditions are worsening. Suicide rate in Maharashtra has doubled in last five years. I was moderating Human Rights Groups from 2004-10, participated in many 'Farmers Leadership Seminars Also and Intervened in every session' – dubious Farmer Leaders themselves were creating trouble for farmers. My latest advice to Punjab Finance Commission is attached.
Growth India Population 236%, Cultivators 70%, Agri Workers 429%
Table 2.3(a): Population and Agricultural Workers – https://eands.dacnet.nic.in/PDF/Glance-2016.pdf
Firstly even stats of Farmers are Fraud – in 1951 population of India was 36 Crores and 7 Cr Cultivators and Agricultural Workers 2.73 Cr, in 2011 respective figures are 121 Cr and 11.9 Cr cultivators and Agricultural Workers 14.4 Cr. When population growth was 236%, growth of Cultivators was 70% only and growth ofAgriculture Worker 429%.
In 1951 out of 36 Cr Population, 14 Cr were Workers including 9.7 Cr Agricultural Workers and but in 2011 out of 121 Cr Population, 48.2 Cr were Workers and 26.3 Cr were Agricultural Workers.
It is Amazing – Cultivators registered by Census Declined Twice – in 1951 there were 69.9m [19.4%], 196199.6m, 1971 after Land Ceiling 78.2m, 1981 92.5m, 1991 110.7m, 2001 127.3m and in 2011 118.8m [9.8%].
Out of 250M FARMLAND OWNERS – GoI Registered 47.5% AS CULTIVATORS.
11.9 Cr Cultivators but 13.8 Cr Operational Land Holdings
Table 15.1 Number and Area of Operational Holdings by Size Group Table 15.3: Average Size of Holdings by Size Group
When there are 1.05m Land Holdings in Punjab – there are 138.35m Land Holdings in India. Average size ofOperation Landholding in Punjab is 3.77 hectares, next only to Nagaland which is 6.02 hectare. Punjab has highest Crop Yields.
At the bottom of Average Size of Operational Land Holdings in Hectares are Kerala 0.22, Bihar 0.39, Tripura 0.49, J&K 0.62, UP 0.76, WB 0.77, TN 0.80, UK 0.89, HP 0.99.
1000L of Water – Produce Rs.10 Worth Rice or Rs.10,000 Coca Cola
Plachimada – Coca Cola was to VALUE ADD 1000 Times more than using water for Rice Cultivation.Produce Rs.20m worth of Coke Everyday When Average Daily Per Capita income in Kerala is Rs.400 Per day or earning of 50,000 people.
USA has $2000 Trillion Food GDP for A Fourth Population. India can Scale Up produce High Value Added Foods – Agriculture GDP income Could go up from about $300b to $2 Trillion by 2030.
INVENTING INDIA THINK TANK – INNOVATIVE TECHNOLOGIES & PROJECTS
Innovative Energy, Power, Transport, Water, Smart Cities, Manufacturing, IT, Agro Projects & Technologies 
Y-77, Hauz Khas, New, Delhi-110016, India. Ph: 8826415770, 9871056471, 9871711430