Balakot air strike: Pak ministers grilled by media on why PAF was caught napping.
Important Question here: why was our RADARS and IAF caught napping now ? How come batch of F16 Entered our airspace. ..where are early warning systems ? Was there inside info on Indian state of prepardenes leaked to PAF ? Hard Questions : but merits answer.
The casualty figure in the air strike on the Balakot camp will be given out by the government, Air Chief Marshal B S Dhanoa said on Monday. Pakistan responded to the Indian air strike on Balakot not because of damage or casualties, but because India proved a deep strike ability. Pakistan was then obliged to duplicate it in its retaliatory air strike on Indian military installations. It failed. But failed on count Why  risky  accidental and unairworthy with pilots need to eject MIG21 upgraded used instead of best of jet fighters used with air to air to air missile.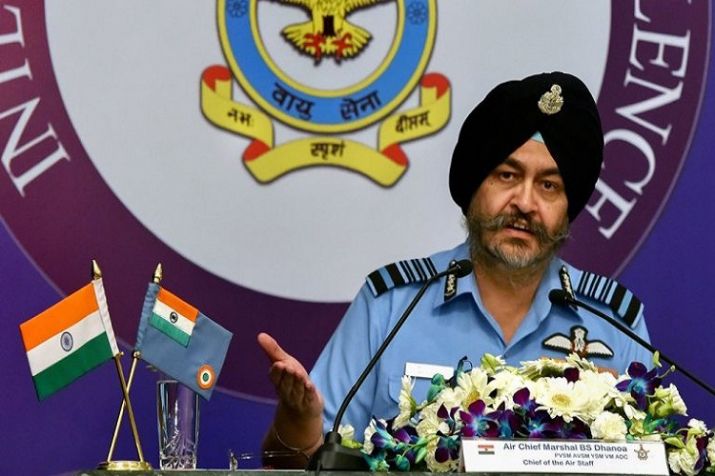 Diggy Raja Politician Digvijaya Singh calls on Modi govt to present evidence of Balakot 'air strike', lauds Imran Khan for releasing IAF pilot.
Union Minister of State for Housing and Urban Affairs Hardeep Singh Puri on Sunday said that the Centre would provide and release evidence of the Indian Air Force's air strikes on terror camps in Pakistan at the appropriate time.Puri also called "illiterate and stupid" those who are demanding evidence of the air strikes and those leaders who thanked Pakistan Prime Minister Imran Khan for releasing fighter pilot Abhindan Varthaman.Puri who was addressing  "Bharat Ke Mann Ki Baat" programme in Kanpur told reporters that the "IAF targeted the locations in Pakistan because they were training ground for the terror groups and the ammunition used was precision guided and it is not upto us to tell them how many people were killed."
"We have been repeatedly saying that Pakistan as a country uses its state for terror," the Union Minister also said adding that relatives of terror group Jaish-e-Mohammed's chief Maulana Masood Azhar had come out and admitted that the Indian Air Force had hit their training bases.
After the strikes on Pakistani territory, Congress leader Digvijay Singh and West Bengal Chief Minister Mamata Banerjee amongst others had asked for proof.
"Don't become anti-nationals, don't take out your hatred against Modi and BJP against the nation," Puri asked political leaders who were raising questions about the strikes.
Puri also attacked Punjab minister Navjot Singh Sidhu and said, "He was playing pappi-jhappi politics in Pakistan when the Kartarpur corridor was opened."
The Union Minister was referring to the hug that Siddhu gave Pakistan Army Chief General Qamar Bajwa at Imran Khan's swearing-in ceremony in Islamabad. Siddhu had then reportedly claimed that his hug was spontaneous reaction after hearing that the opening of the Kartarpur Corridor. — ANI