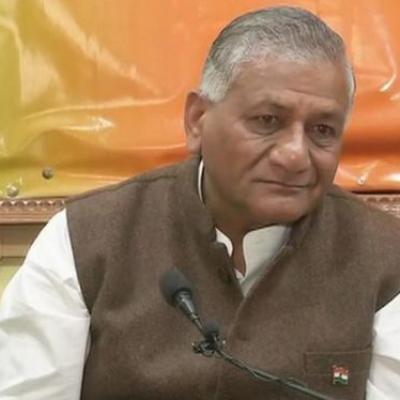 The government's first reaction on the baffling lack of details in the air strike on Balakot, Pakistan. Union minister VK Singh responds to questions on BJP president Amit Shah's claim that 250 terrorists were killed in the air strike.
There is no clarity on the casualties yet, with the Air Chief BS Dhanoa at a press briefing yesterday, that the Air Force was not in a position to count casualties. "We can't count how many people have died. It depends on how many people were there," the Air Chief said, and added that it was for the government to say how many were hit.
VK Singh on Amit Shah's "More than 250 terrorists were killed" in airstrike claim, said the figure was based on people who were housed in the buildings which were hit. "It's an estimate. He is not saying this is a confirmed figure, he is saying this many might have died," Singh said.
Singh was ambigous When asked about what the casualty figure could be. "The figure is of the attack on Balakot (250 casualty).  The attack was only at one place, nowhere else. The target was selected carefully, away from residential areas to avoid civilian casualty."
On Congress leader Digvijay Singh terming the Pulwama terrorist attack an accident, Singh, said, "With due respect, I would like to ask Digvijaya Singhki, was Rajiv Gandhi's assassination an accident or a terror incident?"