President Buhari has been re-elected in Nigeria.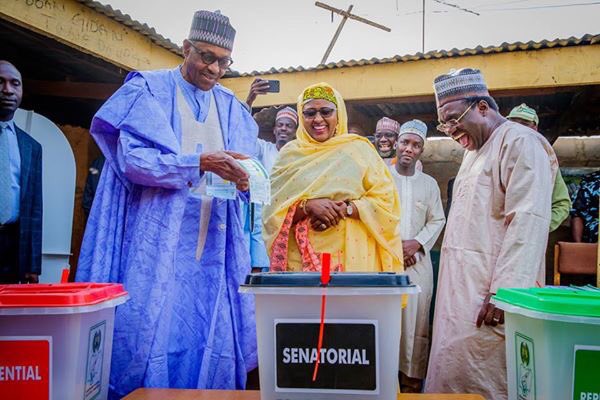 Nigerian President  Muhammadu Buhari was officially re-elected on 27 February for another term to lead Africa's largest country. He defeated his closest rival, People's Democratic Party candidate Atiku Abubakar, by nearly four million votes. Administrative problems and delays marred the election process, but the result has been accepted by the international community.
The expectation is a second-term Buhari government will push ahead with its popular social welfare programmes and high-profile infrastructure projects. The welfare programmes included meals for schoolchildren, agricultural mechanisation and soft loans for farmers, and small loans for traders. A number of railway lines and bridges are the key infrastructure plans Buhari will now hope to complete. The president can also benefit from his success in having brought down inflation.
The Nigerian economy is starting to come out of a short recession. Critics blamed the economic slowdown on Buhari's decision to hold up the naira's exchange rate, causing the currency to become overvalued. However, the volatility in global oil prices last year also played a major role.
Buhari gave the military a free hand in curbing the attacks of the Boko Haram Islamicist terror group. Boko Haram is now a far less threat than it was before. In a television interview in January, however, the Nigerian leader indicated unhappiness with the way the next stage of the military operations were being conducted and that he intended to change the army's top brass.
Buhari is expected to continue sparring with the judiciary, a body he seems to believe have stymied the anti-corruption campaign that brought him to power in 2015. The campaign has produced few results in terms of convictions, though this clearly did not stop him from being re-elected.