Iranian President Hassan Rouhani received Iraqi Parliament Speaker Mohamed al-Halbousi on the sidelines of a visit to the northern Iranian Province of Gilan.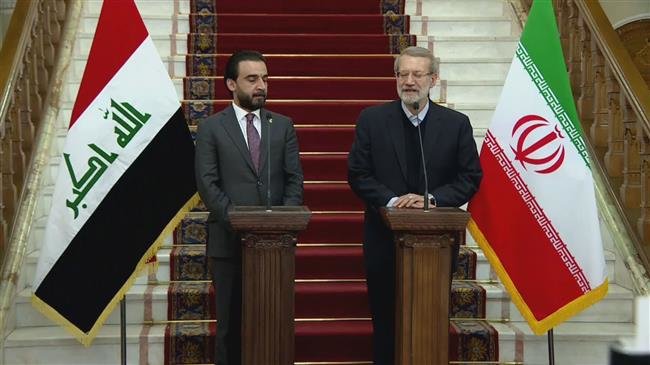 The two officials reaffirmed the resolve of their nations to further enhance cordial bilateral relations as well as cooperation in the battle against terrorism.
President Rouhani emphasized the significance of stability in neighboring Iraq, saying peace and security in both countries are intertwined.
He congratulated the Iraqi nation for defeating the "dangerous" Daesh terrorists and subsequently holding successful elections, stressing that the Islamic Republic "is ready to broaden bilateral cooperation in the areas of economy and infrastructure."
The Iraqi speaker, in turn, stressed the need for stronger ties with its eastern neighbor, censuring the US's campaign of economic pressure and sanctions against Iran.