Congress will fight the general election in Uttar Pradesh on its own strength, party's west UP incharge Jyotiraditya Scindia said on Saturday, asserting the path of his party may be different from that of the Samajwadi Party and the Bahujan Samaj Party but their objective is the same.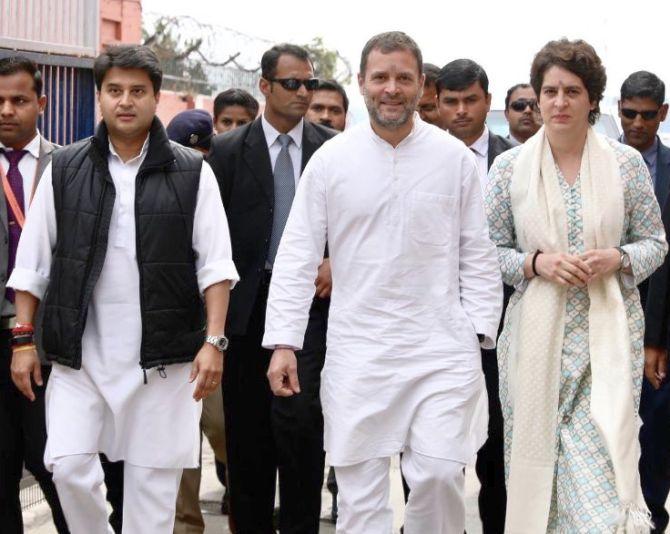 Scindia also said that as far as talks for alliances are concerned, "like-minded parties should also think in a like-minded way".
The All India Congress Committee general secretary incharge UP west's remarks assume significance as they come amid reports that there may be a rethink on the grand alliance in Uttar Pradesh to include the Congress.