Sagar media inc:
ITU-APT Foundation of India.
ICT Technologies and KPI for Smart safe & Sustainable cities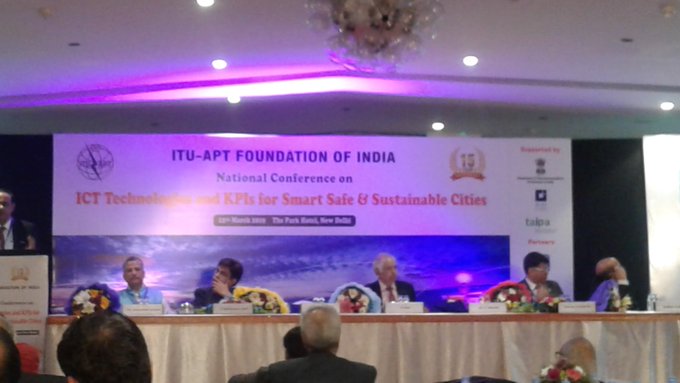 100 years of growth to happen not in couple of years.
Wait for things to happen.
80% of PPP model has failed something is intrinsic the two community different cultures.

Naresh Kumar Sagar 
@Nksagar
Smart City to have IT to generate other sectors.
We have 1500 island in India many are bigger than Singapore
Thw blue economy can contribute 1 trillion dollar to our treasure kitty instead of spending each year 15 K Cr Rs for the Islands maintenance.